Langley and Langley City are growing up. There is still a nice mix of wide open spaces and residential areas in Langley, but it is getting a little cramped in places at the same time. It's crazy to think about what has happened in Langley in the last 25 years where communities like Walnut Grove hardly even existed.
All that said, if you are looking for some places to visit in Langley, here are 10 of our fave's…
1_ Fort Langley
Fort Langley deserves an article all to itself. Which, come to think of it we have already written.  https://fvlifestyle.com/2020/03/04/seven-fun-things-to-do-in-fort-langley/ We love Fort Langley so much we'll give them it a shout once again.
For better or for worse (It depends on who you ask, especially some of the locals) Fort Langley has turned into a destination spot for coffee, shopping, spirits, and beer, learning about history, and leisurely stroll along the Fraser River.
2_ Krause Berry Farms & Estate Winery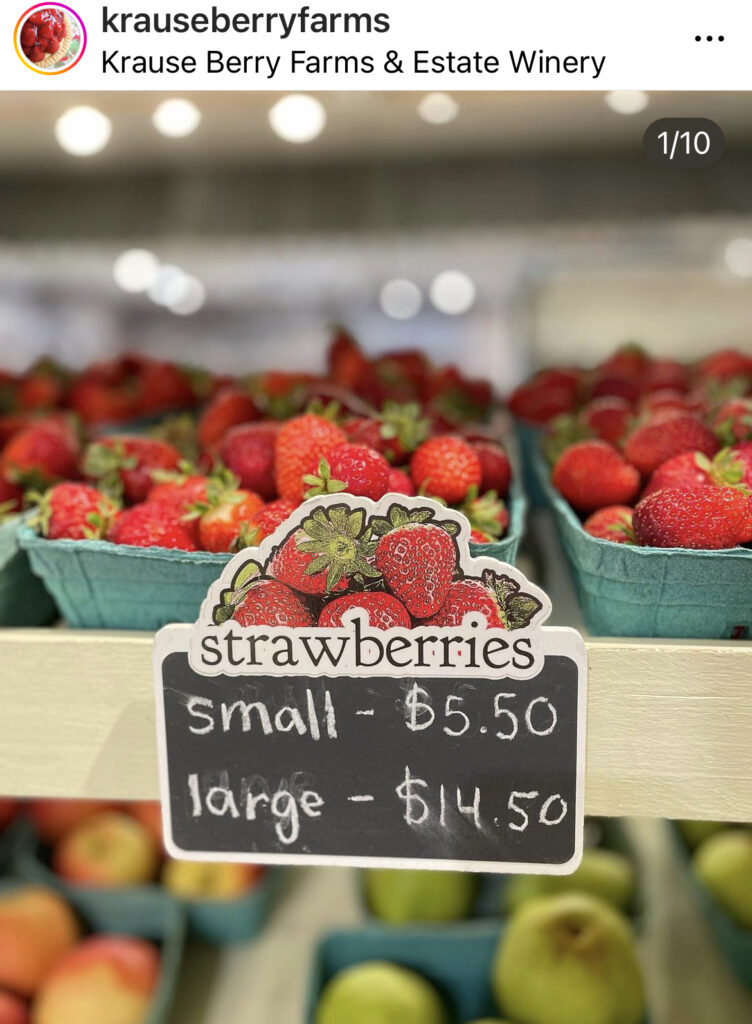 Krause Berry Farms & Estate Winery invites you to visit them year-round. They have a home garden market, estate winery, waffle bar, bakery, and summer and fall you-pick fields. It's a family-owned and operated farm located on 200 acres in Langley, BC. Krause Berry Farms has been serving the community since 1974 and it is one of the Fraser Valley's most popular places for picking berries and other fruits and vegetables.
Regarding the winery, they say, "Enjoy personal wine tastings at the bar, wine by the glass or bottle, flights, mimosas, mulled wine, and local beer on tap." To eat they have farm-style Nachos and roasted corn pizza. They also have mulled wine kits for the holiday season to give as gifts to friends and family.
3_ Aldor Acres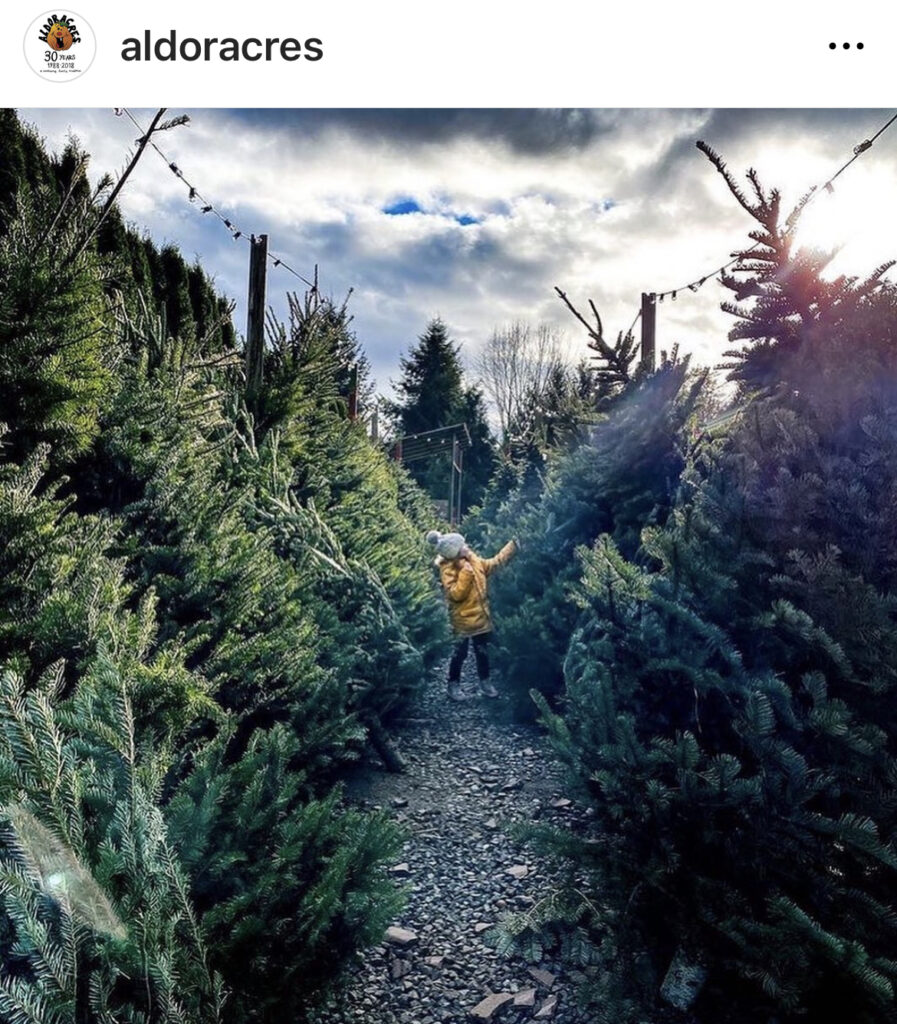 Alder Acres is owned and run by the Anderson family. They are farmers in the Glen Valley which is located 5 km east of Fort Langley. Their main crop is pumpkins and in 1988 they started selling pumpkins on the honor system. It eventually became a big hit, and today families go and visit the fall pumpkin patch and frame market on a yearly basis.
Alder Acres is also known for its Christmas trees too. At Christmas time they offer Christmas trees for sale, they have farm animals to view, and sometimes pet and a Christmas farm market.
4_ Chaberton Estate Winery and Bacchus Bistro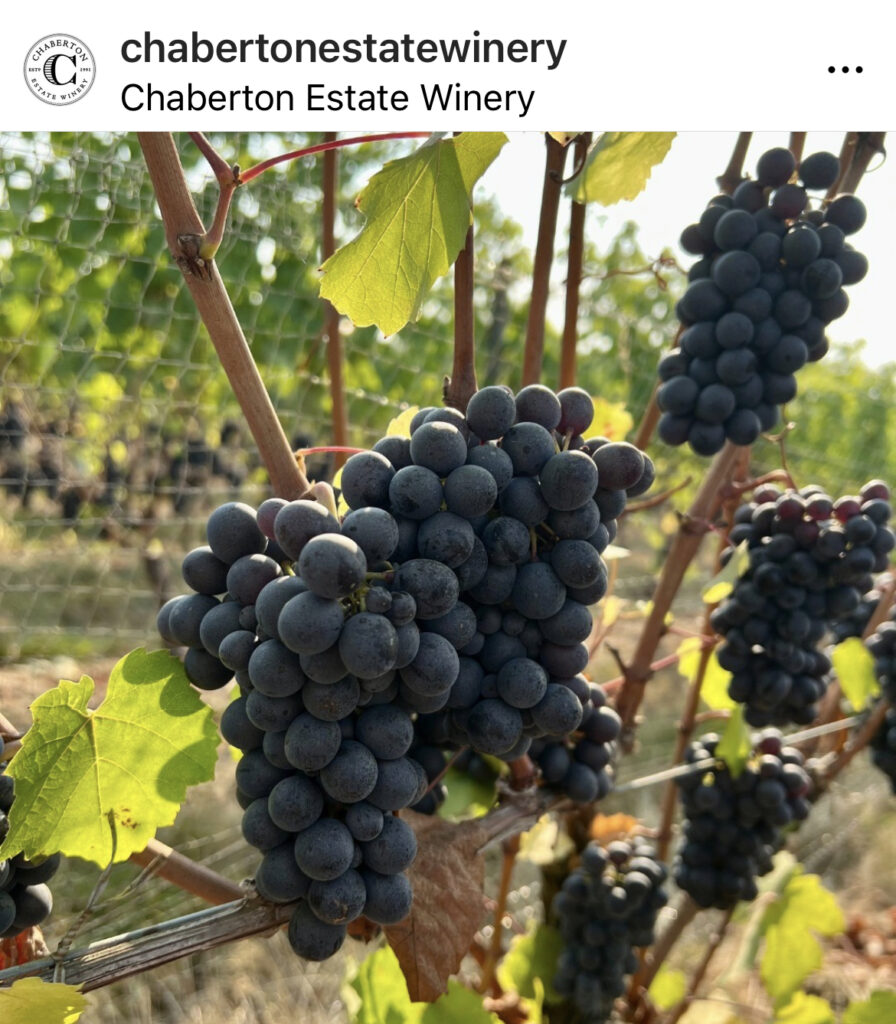 They say, "The history of Chaberton Estate Winery dates back to 1975 when founders, Claude and Inge Violet sold their winery and vineyard in France and decided to start their next chapter in the 'New World'". After visiting locations all over North America the Violets chose their Langely location. After doing extensive research they decided that the terroir in South Langley was similar to that some of that of the best wineries in northern France making it an ideal location to grow cool-weather grapes. Today,  the Chaberton Estate Winery produces over 50,000 cases of wine a year made from grapes grown in their own vineyard and also in the Okanagan and Similkameen valleys.
In addition to the winery, is the very highly rated Baccus Bistro which the Vancouver Sun rated as one of the top three El fresco dining restaurants in Vancouver. We have eaten there a few times and we highly recommend it!
5_ Fraser Valley Cider Company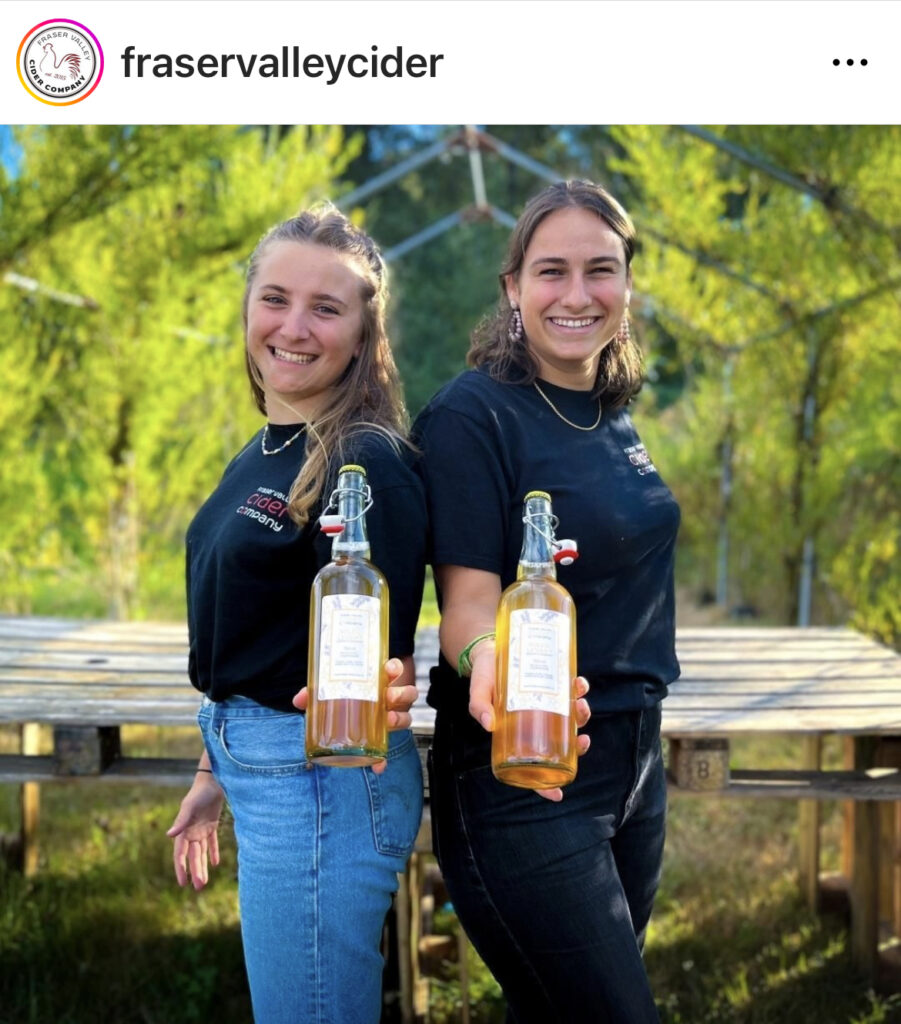 They say, "In 2015 we built the cidery, and with the help of friends we planted an orchard of 1800 trees. With over 25 different varieties of English and French cider apples, our aim is to grow the types of apples that make the highest quality cider. Now we're in our sixth season of operation and what a journey! We've poured a lot of cider, had some fabulous parties in the tent, and made lots of new friends along the way. Each year we increase production (and still can't keep up!) and each year we add something different to the cidery experience. The days are long but we're living our dream and we wouldn't want to be anywhere else."
6_ Glenn Valley Stables
Experience horseback riding down beautiful country trails, less than one hour from downtown Vancouver, with Langley's #1 trail riding company, Glen Valley Stables Horseback Trail Rides.  Let our highly experienced guides take you on a trail ride to remember in Campbell Valley Park, one of Metro Vancouver's most spectacular parks, on one of our beautiful and well-broke horses.
Our one to two-hour rides are safe and fun – you'll have the time of your life!
7_ Wendel's Bookstore & Cafe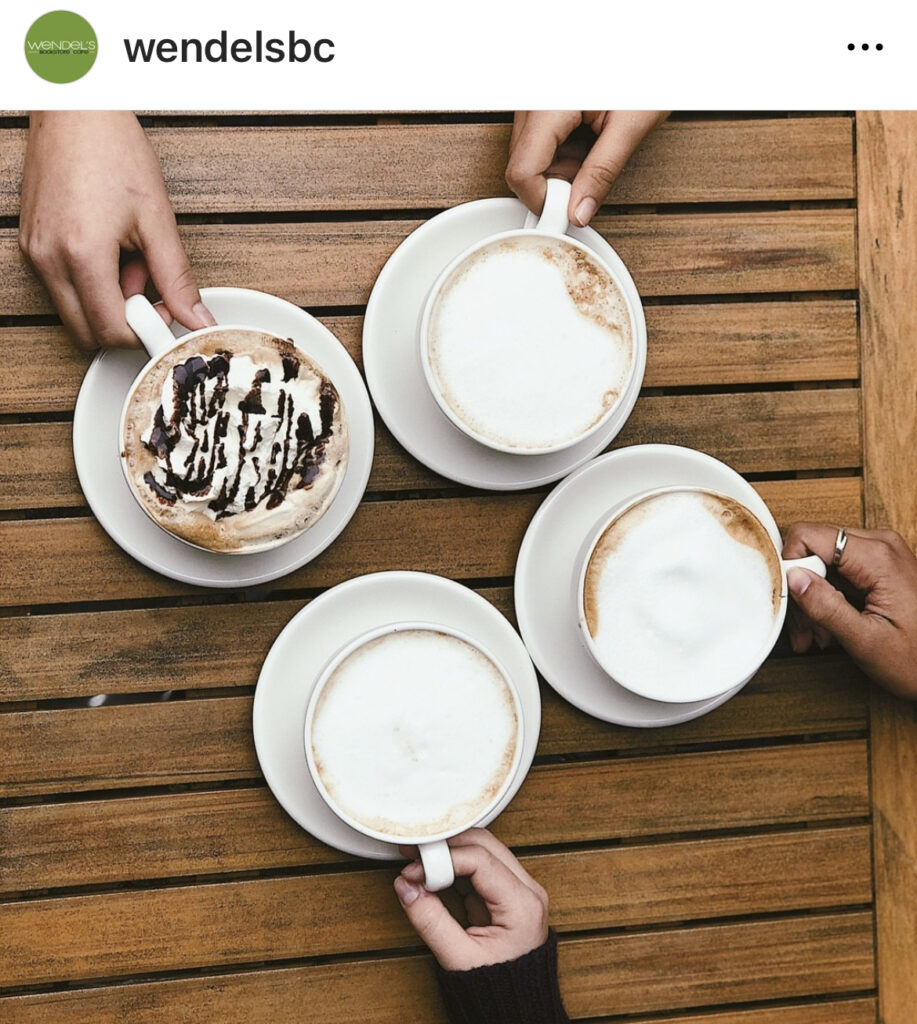 They say, "As a local bookstore and cafe that serves coffee, breakfast, lunch, dinner, and dessert in Fort Langley, we are proud to support local farmers and producers. Together, we create great-tasting food, free from preservatives." As Fort Langley continues to evolve, Wendel's continues to be one of the most recognized retail locations in the area.
8_ Glass House Estate Winery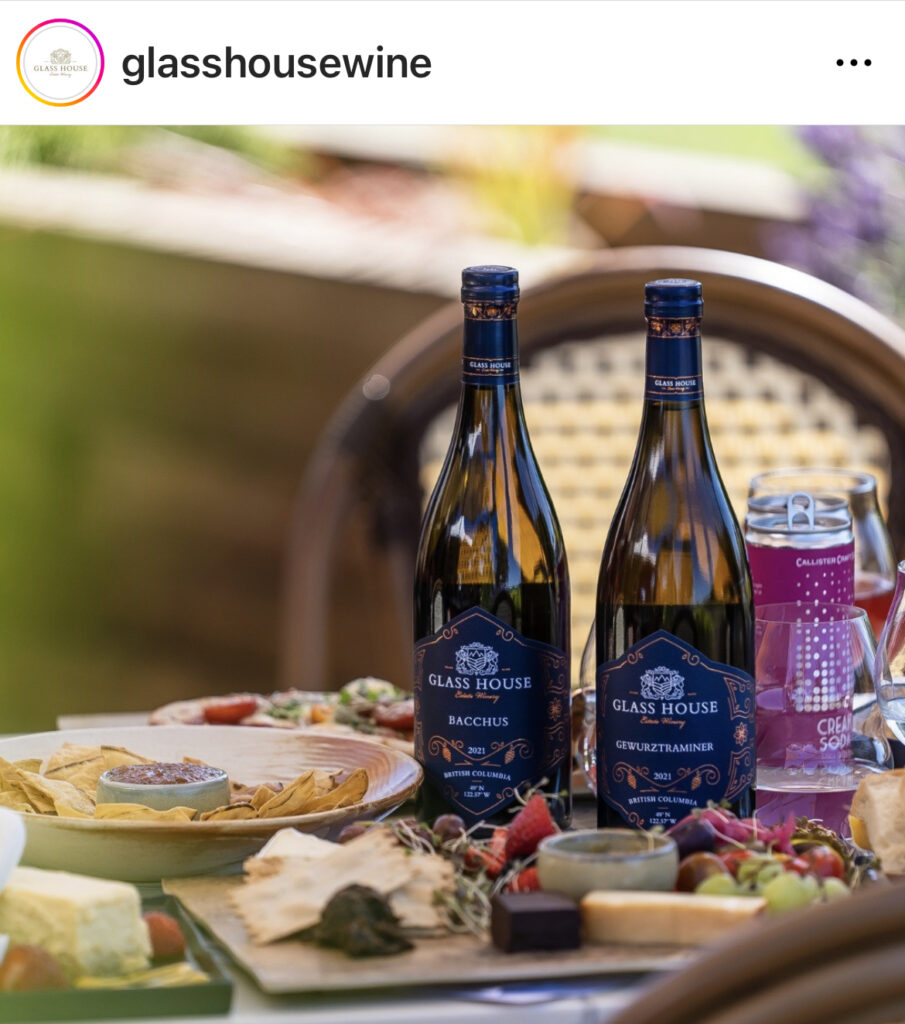 They say, "Glass House Estate Winery is a family-owned vineyard and boutique winery producing hand-selected, single vineyard, low yield artisan wine located in beautiful South Langley along the Campbell Valley Wine Route. The winemaking process focuses on a minimalistic approach, using only free-run juices and showcasing each varietal's best characteristics. Glass House Estate Winery is managed and operated by The Joseph Richard Group who is proud to be building on the founder's legacy of carefully crafted wines while introducing a bespoke menu of curated wine-pairing-dishes."
9_ Penzer Action Park
At this creative park with a variety of obstacles, adventurers can hone their parkour abilities. Both younger children and more seasoned parkour lovers will find areas of the action park to their liking. Additionally, it contains a skatepark, a bike skills park, and an outdoor basketball arena.
10_ Township 7 Vineyards and Winery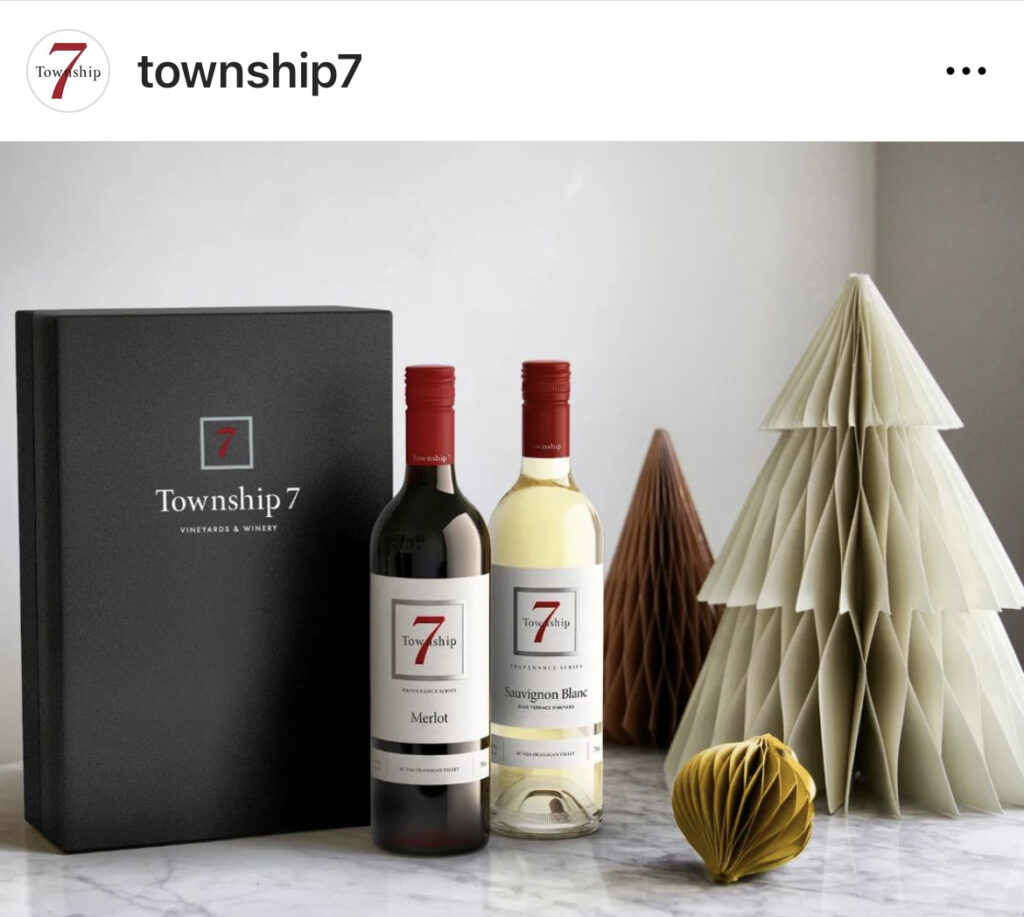 Last but not least on our list is township seven Vineyards and winery. Township seven is one of our favourite places to visit in Langley mostly because they make great wines! Township seven always has interesting seasonal events going on like the recent wine-stomping event for charity and their upcoming holiday Open House at both their Langley and Narmata Bench locations.
FOOTNOTES:
Main Photo – Photo by Beth Macdonald on Unsplash
📸 Photos – Please email rod@impactinl.net for credit or removal. No copyright infringement intended.