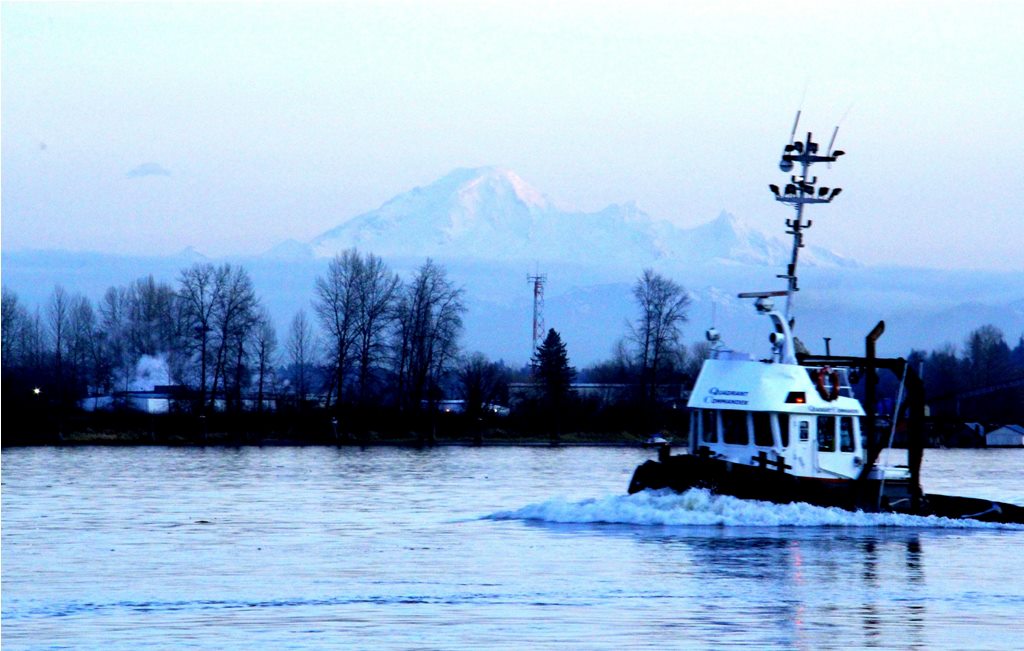 Langley, BC
"The Township of Langley is a district municipality immediately east of the City of Surrey in southwestern British Columbia, Canada. It extends south from the Fraser River to the U.S. border and west of the City of Abbotsford. Langley Township is not to be confused with the City of Langley, which is adjacent to the township but politically is a separate entity. Langley is located in the eastern part of Metro Vancouver. [1]
Langley is a great place to live. As you can see on the map below you have a touch of the country with many of the amenities of the big city.  The schools are great and recreation abounds along the river, parks, country roads, and wineries.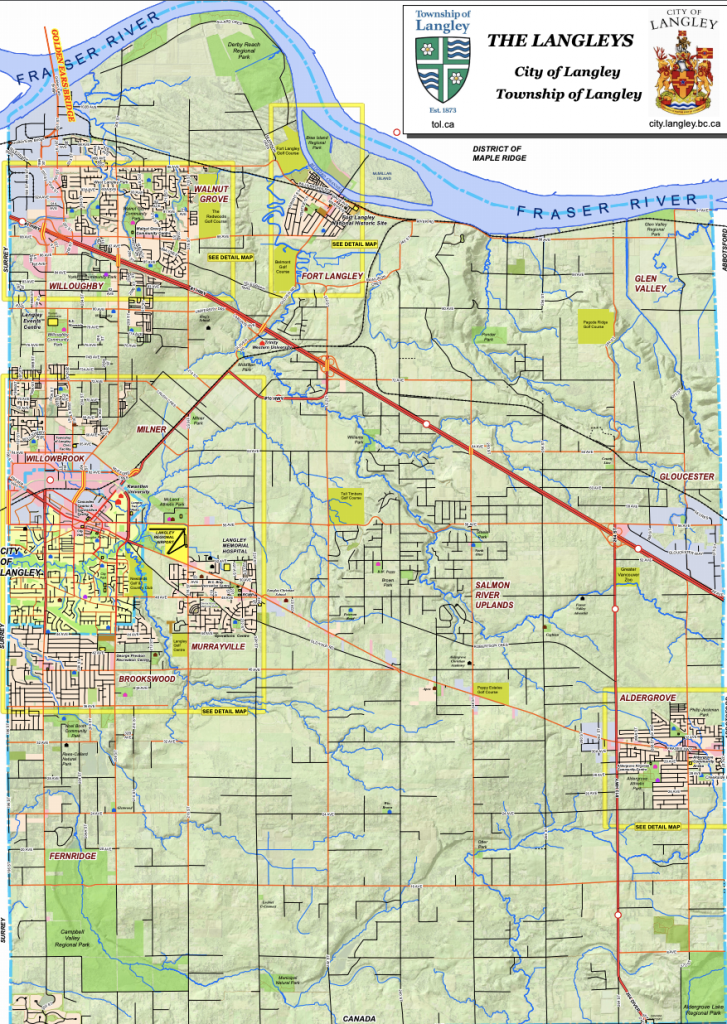 First Nations
"Throughout the last several millennia, the area that is now Langley Township was inhabited by various Stó:lo nations, including the Katzie and Kwantlen. There is limited recorded history from this time, as much was passed down through oral tradition rather than written documents. The Kwantlen were a major factor in the salmon trade that later operated out of the Fort Langley." [2}
Fort Langley
Fort Langley was one of the first areas to be lived in by Europeans. The first fort was built in 1827 in the area now known as Derby Reach Park. The first fort was built too close to the Fraser River and was later rebuilt further upstream in 1839. There is a fort that you can visit today that is a popular tourist attraction.
Today the community of Fort Langley has approximately 3500 residents with a variety of housing options. The commercial and retail area of Fort Langley has become increasingly popular in recent years with a variety of wonderful places to eat, and quaint shops. There are art galleries, coffee shops, pubs and breweries, antique shops, and restaurants and cafes.
Real Estate
There is a wide variety of Real Estate to choose from in Langley. You have a choice of apartments, houses, townhouses, and farming acreage. Housing prices and rent are lower than Vancouver and communities close to the downtown core.
In recent years development has been rampant especially in the Langley communities of Yorkson and Walnut Grove. The Walnut Grove area has reached its capacity, but you can expect the development to continue for quite some time in Yorkson.
If you are looking for farming acreage, Langley has plenty to choose from. In the future we will have farming acreage listings for you, so please check back with us, or contact Mike as this is one of his Real estate specialties.
Recreation
The Township of Langley has eight recreation centers to choose from plus the Langley Events Centre which is home to the WHL's Vancouver Giants.
With kilometers of country roads, Langley is a great place to ride a bike. For a list of bicycle routes in Langley click here. For a list of trails in Langley click here . 
One of our favorite trail systems in Langley runs along the Fraser River from Derby Reach to Fort Langley. The trail has beautiful views of the North Shore mountains, farmland, and the Fraser River. For more, click here
Schools
Langley has 45 schools that offer a wide range of programs and services. To learn more about schools in Langley click here.
Links
1 https://en.wikipedia.org/wiki/Langley,_British_Columbia_(district_municipality)
First photo: Rod Janz
Map: https://webfiles.tol.ca/CorpAdmin/Maps/Langleys%20Map.pdf