One of the hashtags we like to follow on Instagram is #fraservalley.  Based on our observations of this hashtag, thousands of pictures are taken in the Fraser Valley and are being uploaded to social media every day on platforms like Instagram, Facebook, and TikTok . The photos range from beautiful views above the valley to pictures along creeks and rivers in the valley below. 
As we regularly do,  we thought we would take a look at Instagram for some inspiration and suggest where you might want to go in the Fraser Valley to take and upload photos that inspire you and your friends.
Based on Instagram's algorithm and our totally random way of doing things, here are some spots that are trending right now…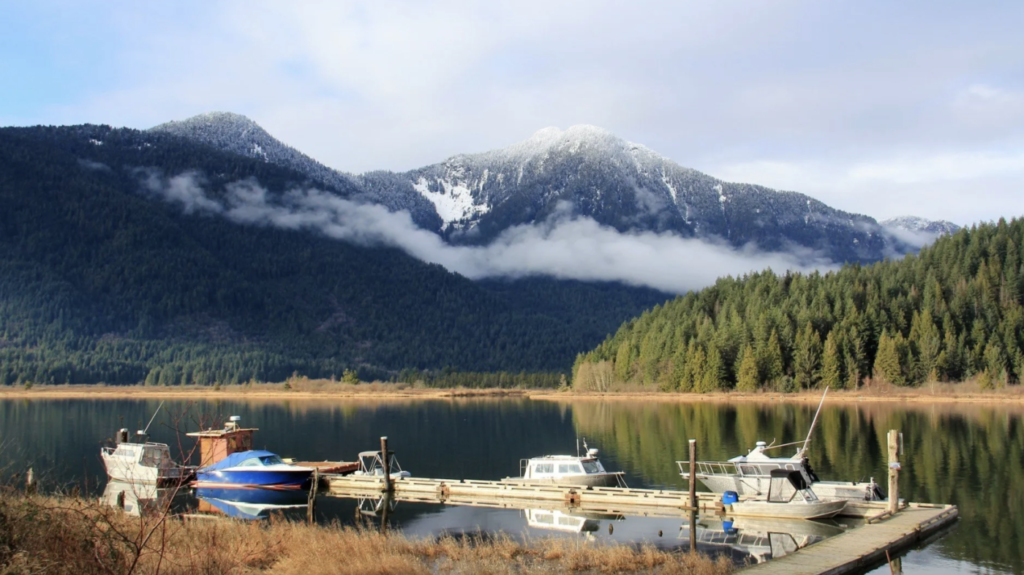 1. Pitt-Addington Marsh
The Pitt-Addington Marsh and the surrounding area have some spectacular views of Golden Ears and the nearby mountains. The park is located on the north side of Pitt Meadows. Great Narrows is the gateway to the surrounding Pitt-Addington Marsh Wildlife Management Area. South of this area is the Pitt River Regional Greenway. The trails in this area have cafés and amenities, scenic waterfront views of the mountains, farmland, and nature. It's a great place to walk, cycle, and do birdwatching. If you watch carefully, you'll see seals, muskrats, osprey, hawks, ducks, and more!
The Pitt River Greenway is a dyke that was originally built to protect the agricultural lands in the area. On the website, it says, "the word 'Pitt' is of Dutch origin from the term "pitt polder" meaning converted wetlands and is related to the Dutch dyke building company and Dutch farming community of this area in the mid-1900s."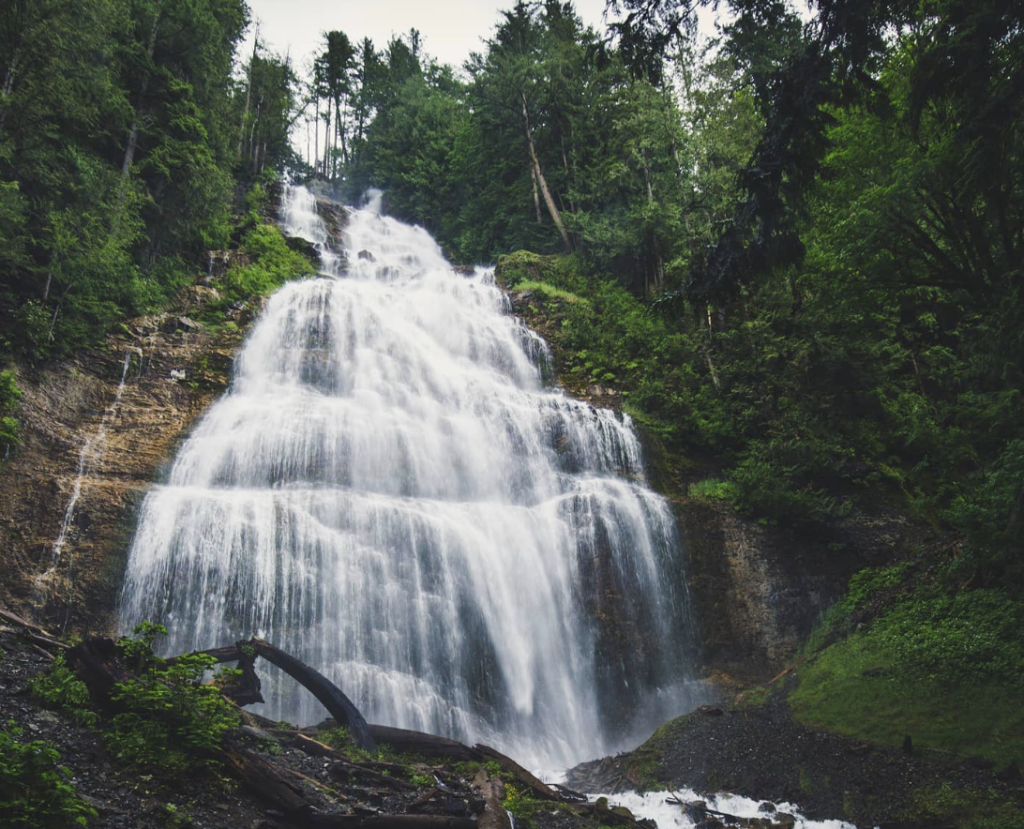 2. Bridal Veil Falls Provincial Park
Photo @shotsnclicks*
You are probably familiar with Bridal Falls if you live in the Fraser Valley. If not,  Bridal Falls is located east of Chilliwack. The park is surrounded by mountains and visitors can enjoy picnicking hiking and viewing the spectacular Bridal Veil Falls. The falls tumble 60 m creating a veil-like effect.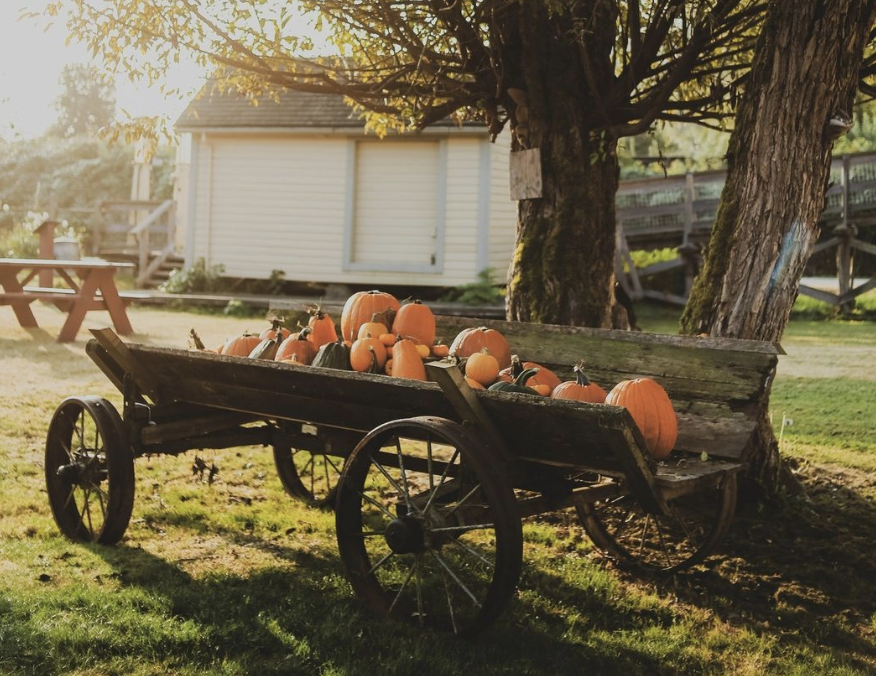 3. Kilby Historic Site & Campground
Photo: @kilbyhistoricsite*
The Kilby Historic Site and Campground is a nonprofit historical site that is dedicated to the preservation of history. They invite you to come to experience their 1906 General Store, chat with costume interpreters, and wander the farm.
They say, "Step back in time and enjoy a leisurely tour of the Kilby Historic Site with its magnificent 1906 General Store Museum. Visitors will view a fascinating gallery of product packaging dating back to the 1920s and 1930s. Don't miss the intriguing artifacts in the heritage Post Office and Manchester House Hotel; both were an integral part of the Harrison Mills community at the turn of the twentieth century."
4. The 5 Acres Flower Farm
Photo: @fiveacresflowerfarm*
The 5 Acres Flower Farm run by the McAllister family regularly comes up in our Instagram feed with beautiful pictures of peonies, dahlias, roses, tulips, concerts, and other fun events.
The Five Acres Flower Farm is a small family farm located in Abbotsford, BC in the Fraser Valley. They offer private and public workshops throughout the summer and autumn in their own flower field. They "specialize in carefully curated and sustainably grown cat flowers and specialty dahlias and bouquets and arrangements to order."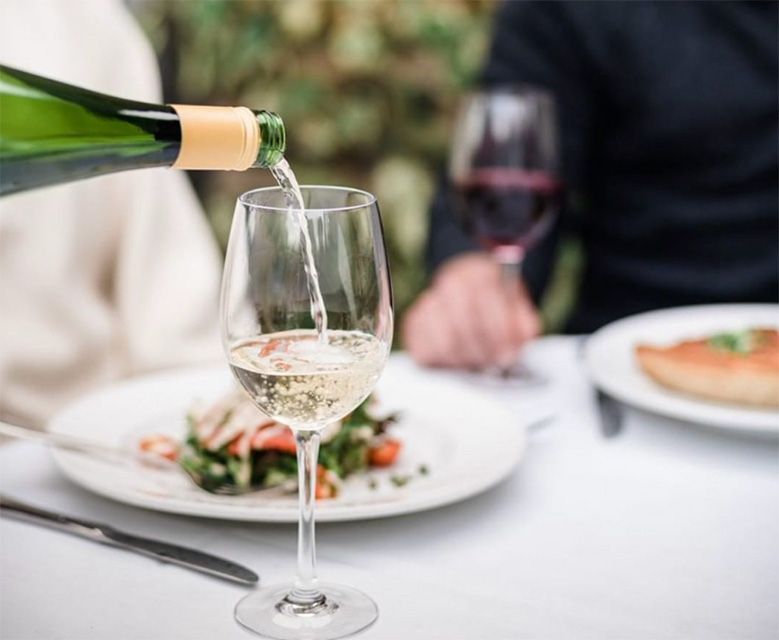 5. Fraser Valley Wineries
Photo: @chabertonestatewinery*
This is actually a shout-out to all of the great Fraser Valley wineries as places to take pictures and taste incredible BC wines. There's nothing more picturesque than a winery and Fraser Valley has some outstanding places to visit. The Chaberton Estate Winery and Bacchus Bistro is certainly one of them.
Bacchus Bistro was rated by the Vancouver Sun as one of the top three al-fresco dining restaurants in Vancouver. They serve authentic French bistro cuisines prepared with local ingredients with a West Coast flair. Bacchus Bistro overlooks 55 acres of Vineyard making their seasonal patio a great place to enjoy fine dining, 100% BC wines, and seasonal cuisines. For fine dining in Langley, the Bacchus bistro is one of the best.
_ _ _ _ _
 Photos – Please email rod@impactinl.net for credit or removal. No copyright infringement intended.