One of my favourite parts of turkey dinners is the leftovers! There is so much to do with turkey leftovers, here are just a few ideas! 
Turkey Sandwiches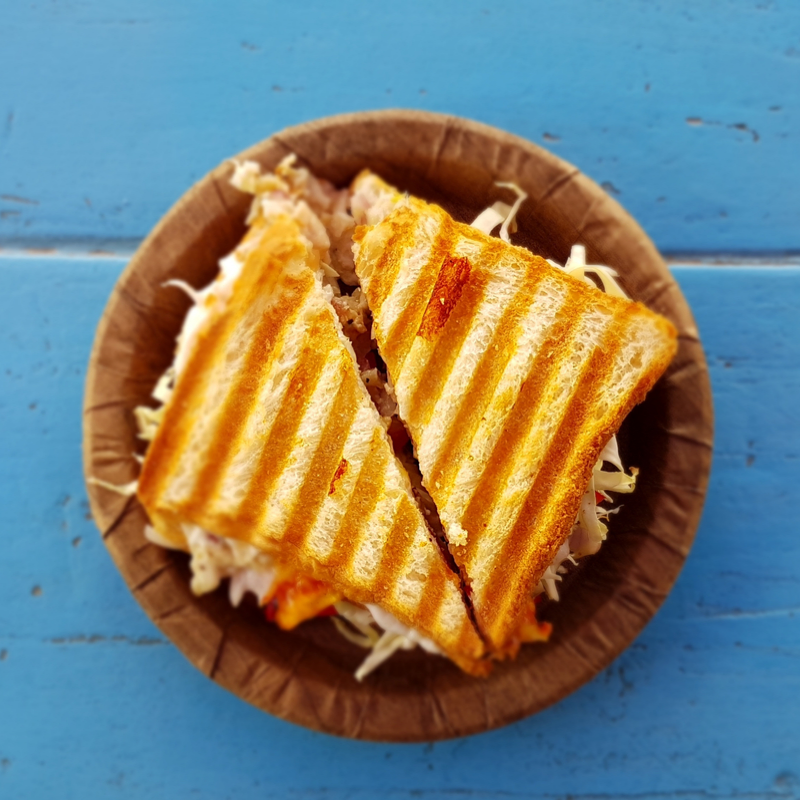 I love leftover turkey sandwiches. You can be totally creative in how you make these adding whatever you want. Two of my favourite ways to eat them are an open sandwich with turkey, stuffing and gravy heated up and toasted or mayonnaise and warmed up turkey topped with sliced Gouda cheese! It makes my mouth water just thinking about these sandwiches!! Like I said though, be creative! A lot of people like adding cranberry sauce to their leftover sandwiches. I'm not a big cranberry sauce fan, so I don't put it on mine, but you can put it on yours!! 
Turkey a la King 
My Mom used to make this all the time when I was younger with any leftover turkey. It's still one of my favourite dishes. 
1/3 cup mushrooms
1/4 cup chopped green pepper
1/4 cup butter (or margarine)
1/4 cup flour
1/2 tsp. salt
1/8 tsp. pepper
1 cup chicken broth (or drippings or gravy)
1 cup cream (or milk)
1 cup diced turkey
Saute mushrooms and green pepper in butter.
Blend in flour and seasonings and cook over low heat stirring until mixture is smooth and bubbly.  Remove from heat.
Slowly stir in broth and cream.  Bring to a boil over low heat while stirring constantly.  Boil for 1 minute.
Add diced chicken and continue cooking until meat is heated through.
Serve hot over toast, noodles or rice.
Turkey Soup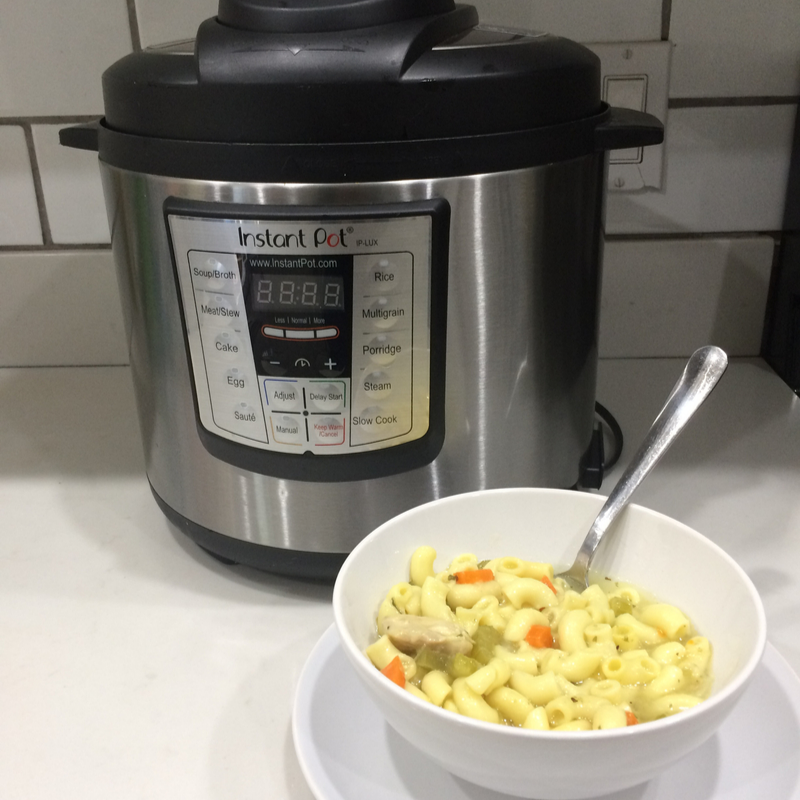 Do not, I repeat, do not throw those turkey bones away!!! It is so easy to make broth from the bones and then make your own turkey soup, especially now with the invention of the Instant Pot (my favourite kitchen gadget!) Here are some recipes I found on Pinterest. 
Other Ideas