What's one change you've been trying to make in your household? My husband and I are trying to become more conscious about the amount of meat we eat in our home. We still love the savoury taste of meat and wanted to keep that aspect as much as possible. We're also both pretty busy so these meals couldn't be a whole 2 hour ordeal. Healthy, 30 minutes or less, no meat, savoury and delicious. Those were the rules and here's what we found!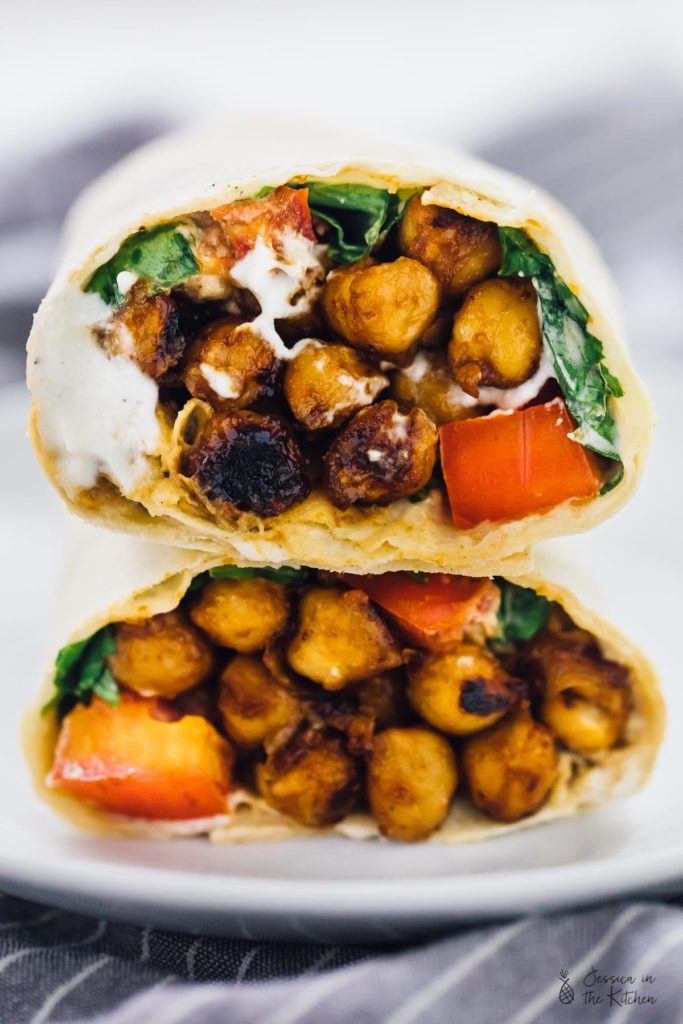 The Chickpea wrap is an ideal school or work lunch, and a great option to bring to a picnic! The chickpeas and creamy dressing really make this a filling and tasty meal. Plus it's super easy and quick to make!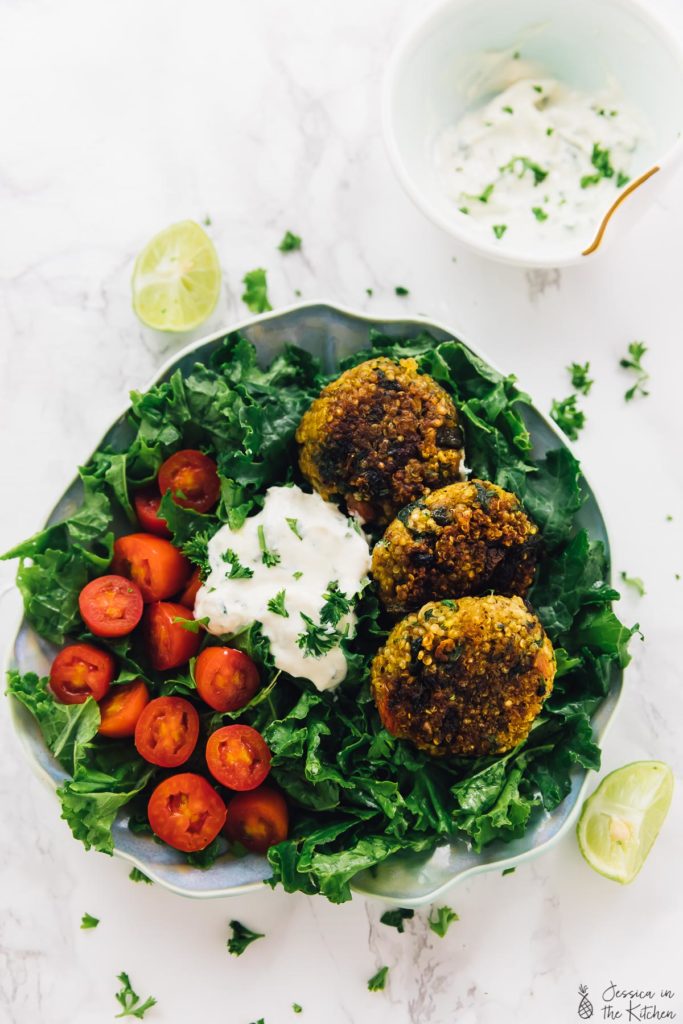 The Quinoa cakes are great on their own as a snack or  a tasty addition to your salad for a full meal. Check out this quick and healthy recipe.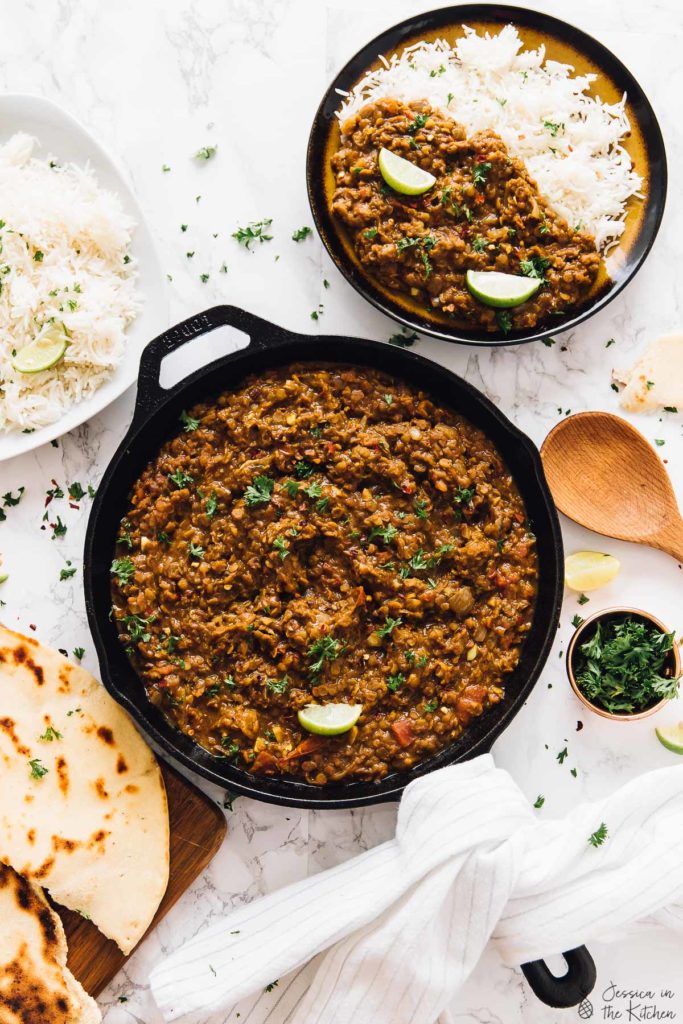 For the cooler nights, the red lentil curry dish is just the right thing to warm you up. Super easy, one pot and it soaks the flavour in the longer it sits so make sure to make a large batch. You'll likely find yourself sneaking in a bite or two every time you open the fridge.  Cook up some rice to make this even more filling!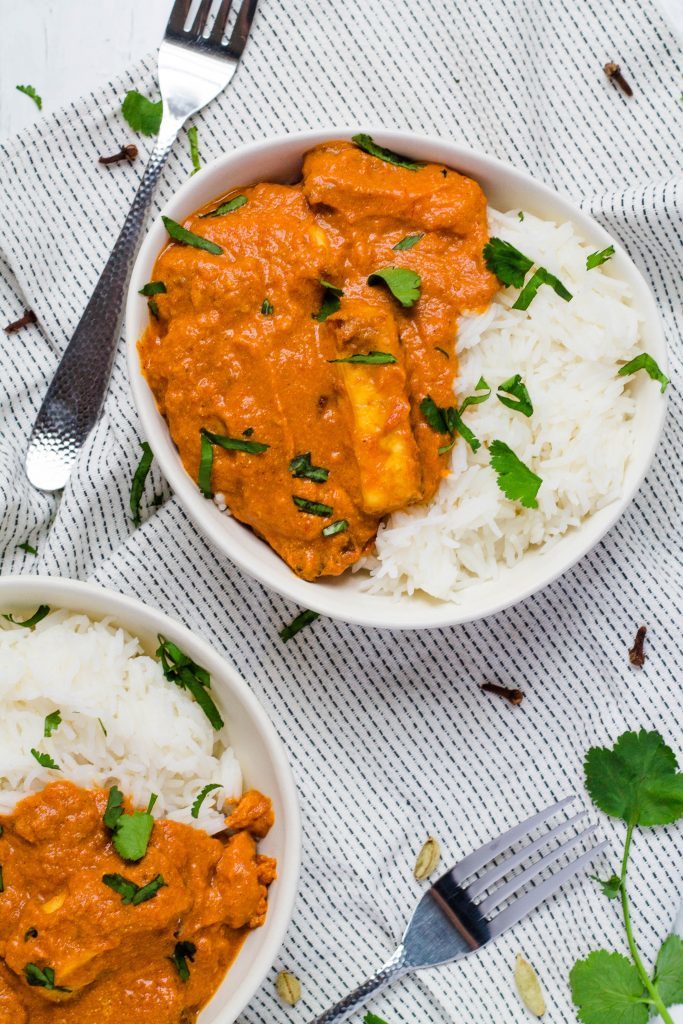 If you've never had halloumi before, you're seriously missing out- this cheese is friggin' delicious and it doesn't melt! Which means you can fry it, grill it, roast it, deep fry it…. You get the point. Okay, now that we've got that out of the way, this recipe is a genius spin on the original Butter Chicken recipe. Hearty and delicious, this one is sure to be a winner in your home. Again, you make a big batch here and even deep freeze these meals to reheat for lunch or dinner!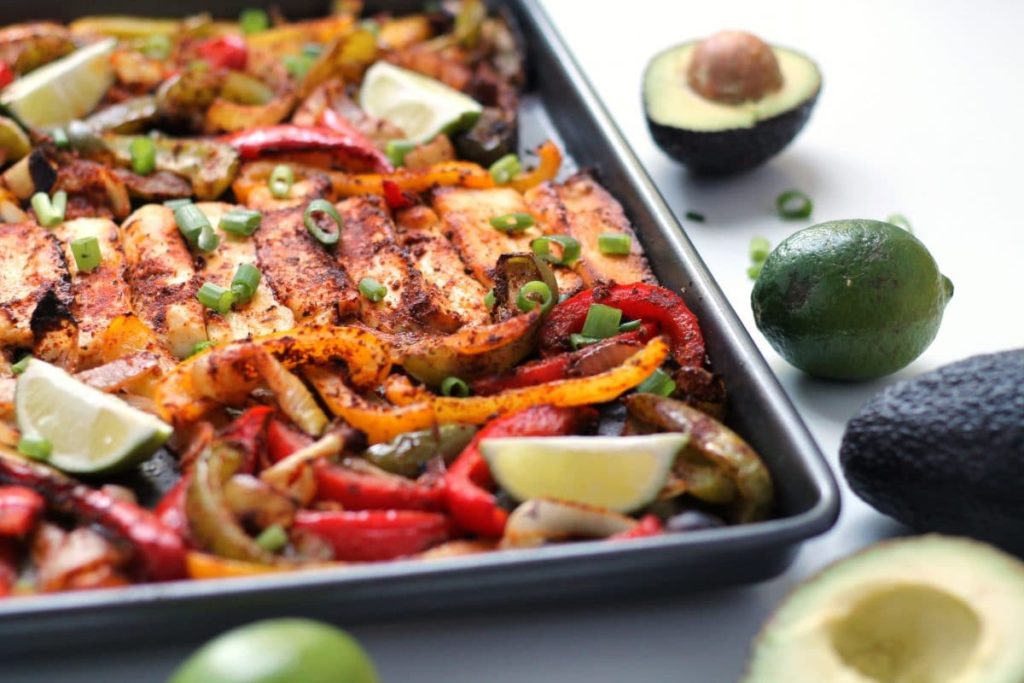 Okay, Just one more halloumi recipe for good measure. This cheese is so tasty and versatile you could have it in just about every meal. Plus, it's a great meat replacement in a fajita! Check out the recipe for this quick, tasty and healthy dinner!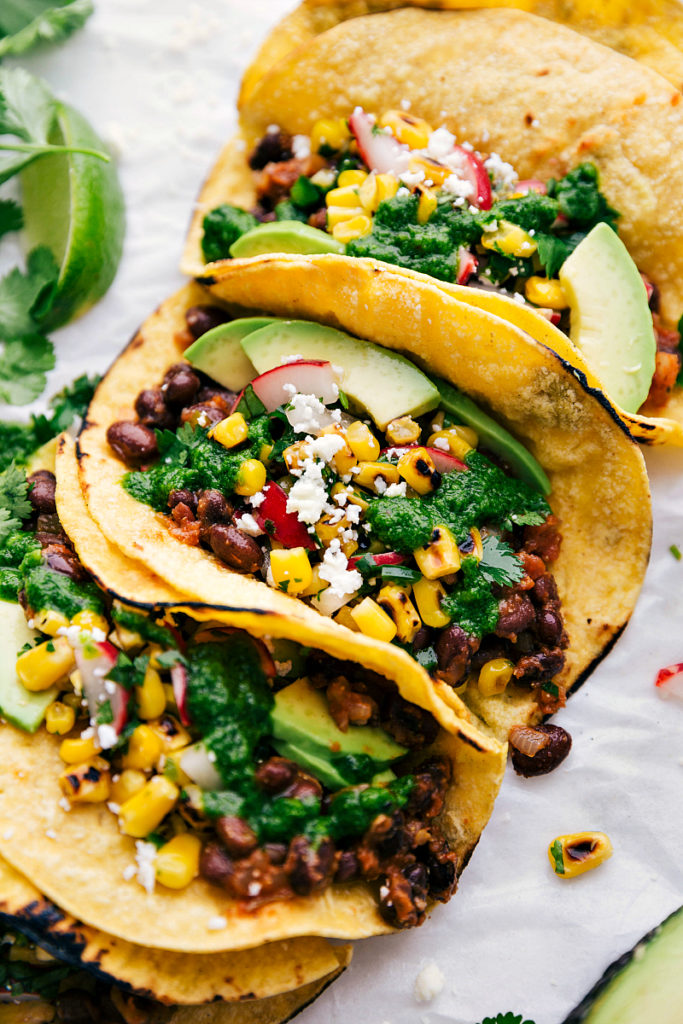 Do not fret my friends, we're not leaving the taco lovers behind! Swapping Black beans and corn for the meat is actually a very tasty and equally filling option. The cilantro pesto really ties everything beautifully. It takes 40 minutes to make this recipe, but you can always prep the pesto ahead of time and make an extra batch or two to keep handy if this is something you'd like to incorporate into your weekly meal plan.