I bet the last thing you're thinking of when making your Christmas shopping list is auto-themed items for gifts. Yet, this is one of the best categories to go with. There's more than enough ideas, many people on your list have cars and the stocking-stuffer options alone are endless! Plus you have the opportunity to go with functional, fun or both.
It doesn't matter if someone is a car-enthusiast or just a car user, even for that hard-to-buy-for person these ideas are sure to help you find a great, thoughtful gift that you may not have considered before.

Functional stocking stuffers:
– Air-vent mount for phones allows use of the phone's GPS as a navigation system (Best
Buy, Walmart, Amazon)
– Disposable cleaning wipes (Armor All) or Microfiber cleaning cloths, for quick wipe
downs inside the car. I keep mine in my door pocket as I hate seeing dust on the
dashboard
– Roadside emergency kit and/or first aid kit
– Multi port car chargers to keep everyone charged and happy (Best Buy)
– Duster with multi tips, to clean dust out of vents and other hard-to- reach areas
– Car headrest hooks hold purses, backpacks and grocery bags at the back of the seat to
keep the floor clean and safe
– Safety multi-tools like the Secur 6 in 1 Car Charger which is a power bank, flashlight,
emergency light, window breaker and seat-belt cutter (Best Bur, Walmart)
– Ice scrapers – so many kinds to choose from, from the basic practical (Home Depot,
Canadian Tire, etc.) to the fun and wild like insulated animal paws (Amazon)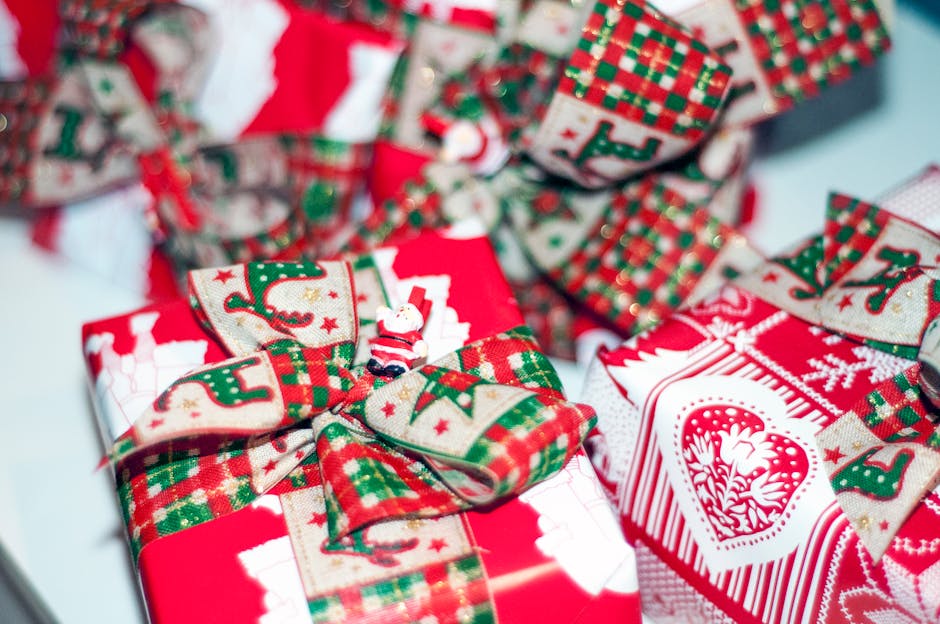 Fun stocking stuffers:
– Scented vent clips (Bath and Body Works)
– Coaster lights sit in your cup holder and light it up with solar power
– Personalized phone cases featuring a favourite auto manufacturer
– Keychains that can be personalized or feature a mini tire pressure gauge, a favourite
auto manufacturer or even a mini turbo charger (Amazon)
Men (and many women) functional gifts:
– Remote car starter, ideal to start the car from the coziness of inside (Extreme Dreams
Automotive in Abbotsford)
– Sports racks
– Heavy duty floor mats (Extreme Dreams Automotive in Abbotsford)
– Cargo organizer, great to increase storage and keep vehicle tidier
Men (and many women) fun gifts:
– Car part furniture. Look for the work of artists who recycle car parts and turn them into
wonderful pieces of furniture and accessories. I've seen the body of a car turned into a
couch, a steering wheel turned into a clock, a car bumper into a neon sign.
– Personalized licence plates (but you need to be a registered owner to change plates)
– Dash cams (Extreme Dreams Automotive in Abbotsford)
– Heated/massaging seat cushions – need I say more? (Bed Bath and Beyond)
– Seat buckle belts are belts to wear that feature seat buckle closures. These are definitely
for car enthusiasts and younger boys. Our son got one a few years ago. (Zumiez and
Amazon)
– Funny automotive related gear such as T-shirts, mugs, bowls and more. You can even
get a Snap-On steak knife set!
Kids:
– Toy cars
– Fun travel pillows
– Organizers to hang on the seat in front of them to hold toys, games, ipads.
– Fun seat belt covers that are soft and animal themed to make the seat belt more
comfortable.
– Create a travel toy and game kit to keep kids amused on longer drives
Women only:
– Fun tire valve caps. I saw some in the shape of little pink crowns!
– Just about any car accessory can let a gal get her pink on. Pink tires and rims, seat
covers, steering wheel covers, even wiper blades. Everyone has a friend who pink car
accessories work for.
There are plenty more ideas out there – you only have to think about cars to start seeing unique and fun gift items that show you care.