Looking for something to do in the Fraser Valley in April? Here are some of our Fraser Valley picks. From Food Truck wars to flower shows.
Abbotsford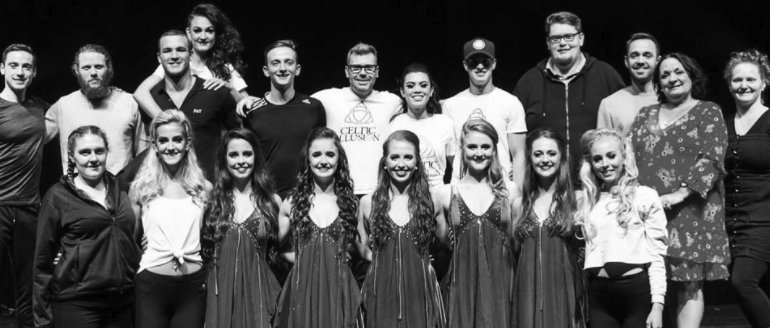 Celtic Illusion – Wed, Apr 6, 2022, 7 – 9 pm
Fusing contemporary Irish Dance with magic and grand illusions, Celtic Illusion features a cast of champion and internationally-acclaimed dancers, including performers from both Riverdance and Lord of the Dance. Displaying some of the fastest taps in the world, the dancers' thunderous rhythm fills the stage in perfect unison. Celtic Illusion is led by Australia's Anthony Street, the first Australian to perform leading roles in Michael Flatley's widely-acclaimed Lord of the Dance, including the very role that Michael Flatley originally performed himself. Since its premiere in 2011, Celtic Illusion has played to sold-out audiences all across Australia and recently completely sold out a tour in Canada. Celtic Illusion features a new soundtrack composed by a team including Angela Little (co-composer of Baz Luhrman's film Australia), Steve Skinner (arranger and producer for artists such as Celine Dion, Stevie Wonder, and the Broadway musical Rent), and Michael Londra (Emmy® nominated singer and producer).
WEBSITE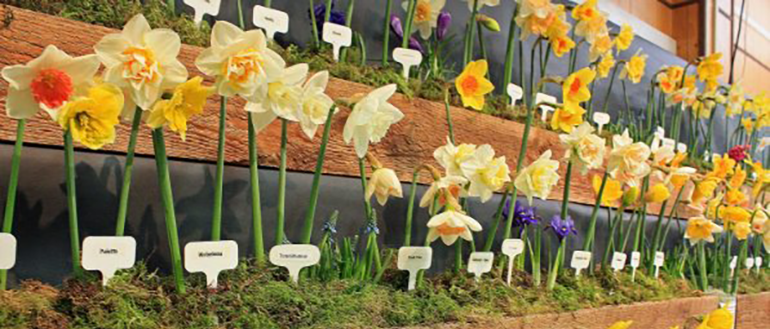 Bradner Flower Show – Fri, Apr 8 – Sun, Apr 10 2022, All-day
92nd Annual Bradner Flower Show: "A Place to Dream".
The Annual Bradner Flower Show began in 1928 and is attended by thousands of people from all over the lower mainland. It has been on hiatus for the last 2 years due to COVID restrictions, but is now back for 2022! At the Bradner Community Hall
WEBSITE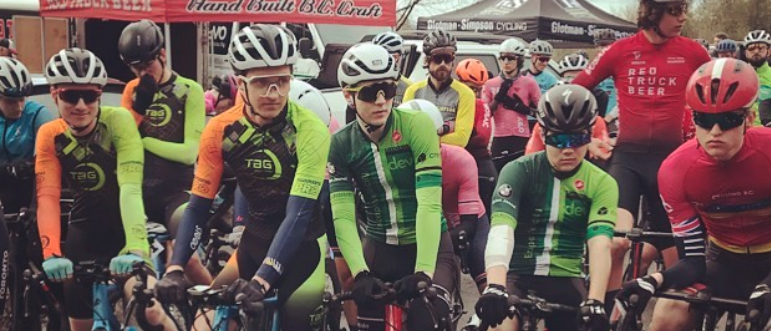 Escape Velocity Bike Spring Series – Sat, Apr 16 2022, 9:30 – 11:30am
Location: Aldergrove Regional Park, 685 Lefeuvre Road (ACCESS IS ALDERGROVE BOWL)
Race Director: Ryan Cousineau: 604 512 8863, rcousine@gmail.com
We are 'springing back' from a two-year Spring Series hiatus! Our first race of the season will be the Aldergrove Long Course-a 10.2 km punchy crowd pleaser!
WEBSITE PHOTO
Langley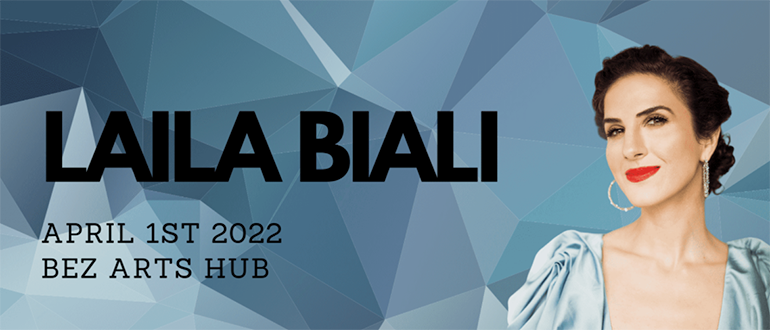 LAILA BIALI Trio – April 1, 2022, 8:00 pm to 10:00 pm
Appearing with Laila will be West Coast Music Award winner, Juno nominated and local hero, bassist Jodi Proznick and drummer Nicholas Bracewell. Bez Arts Hub says, "We hosted Laila at BEZ in the 'before time', January of 2020 – it was a stunning show and she was performing music from her newly released recording, Out Of Dust. The album received high praise from around the world and throughout the 'big world crazy time' she kept her spirits up and continued to win hearts with her passionate and joy-filled music. You won't want to miss a highly entertaining evening with Laila, she's a national treasure!"
Website and Photo
Music Night with Steve Halfnights – April 2, 2022, 6:00 pm to 9:00 pm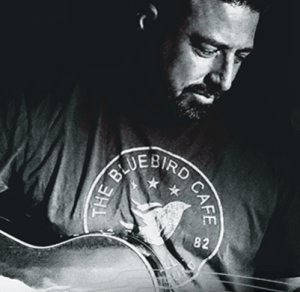 On Saturday, April 2, 2022, from 6 – 9 pm, enjoy your evening with Backyard Vineyards listening to live music by Steve Halfnights and sipping on wine. Music will take place in our tasting room so seating is limited, be sure to grab your tickets in advance.
WEBSITE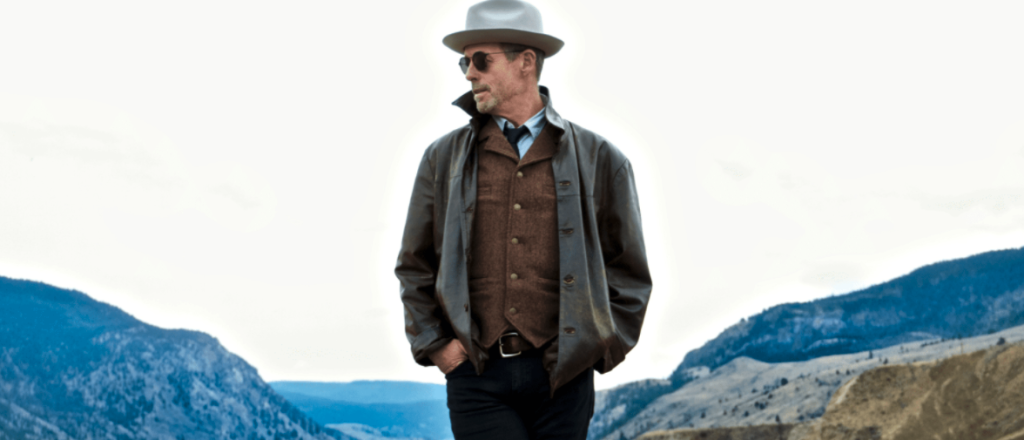 Barney Bentall – April 15, 2022, 8:00 pm to 10:00 pm
Barney Bentall, the man with the legendary heart returns to Bez Arts Hub. With a career that spans decades and timeless songs that are woven into the fabric of our nation, Barney Bentall is an absolute must-see, especially in the intimate and up-close listening room at Bez Arts Hub. His newest recording is a rugged, fiercely ambitious work, The Drifter & The Preacher combines intensely personal artistry with a broader vision of a public figure coming to terms with his ordered life as a musician, as a songwriter, as a husband, as a father, and as a son while turning in his most urgent, and forceful performance in memory.
WEBSITE
Kilt Night Cask Festival – April 24, 2022, 2:00 pm to 7:00 pm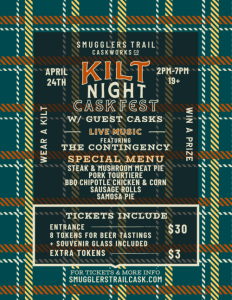 A Cask Beer Festival! Finally! Join us for Kilt Night Cask Festival. Wear a Kilt – Win a Prize! Kilt Night Cask Festival. Smugglers Trail is beyond excited to get involved in Cask Festivals again! Everybody needs an excuse to wear a kilt! (Of course, other modes of fashion are more than welcome!) Everybody is welcome! Enjoy Smugglers Fresh Cask Ales on our unique handpumps and sample wildly creative offerings from several guest breweries … FRESH FROM THE CASK! Live Music featuring The Contingency. $30 Ticket includes entrance, souvenir glass, and 8 drink tokens. Extra tokens are available for $3 ea.
WEBSITE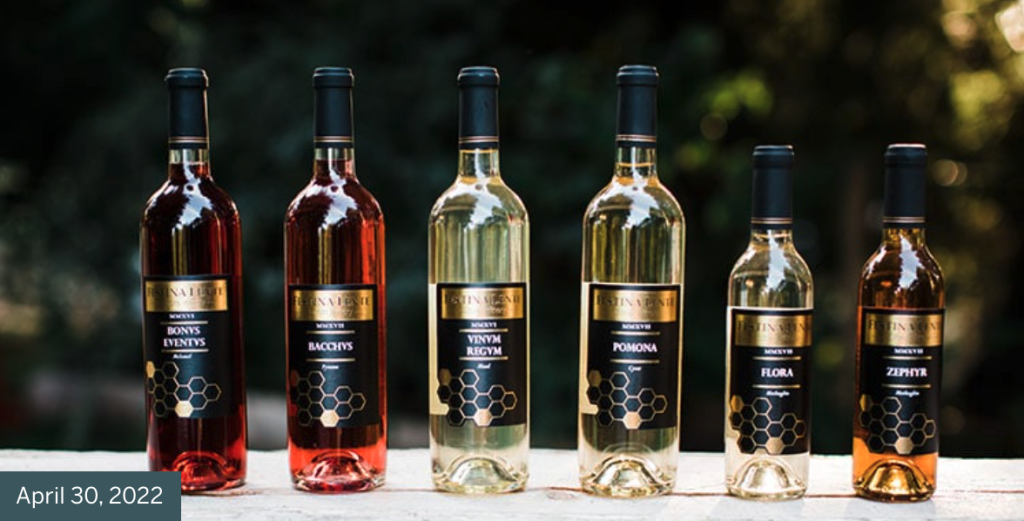 Festina Lente Turns 5! – April 30, 2022, 11:00 am to 6:00 pm
Festina Lente is turning 5! Swing by for Live Music, pizza pop-up, prizes, special wines…what more could we ask for? Of course we will also have cake and a nice sample of Zephyr to pair with it! Tastings are complimentary all weekend.
WEBSITE/PHOTO
Surrey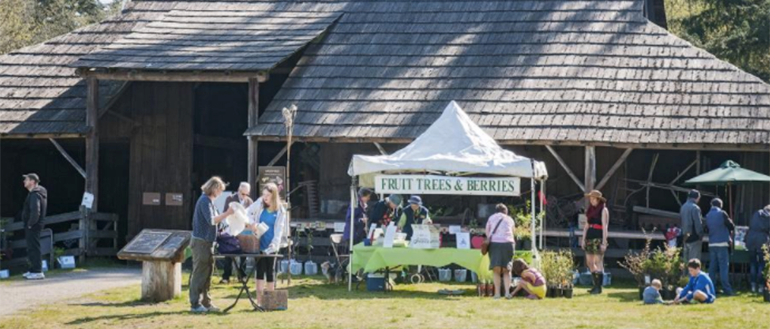 Seedy Saturday – April 2, 2022 10:00am – 12:00pm
Get ready to plant your garden at our annual gardening event. Drop by the farm for a seed and plant sale, including flowers, vegetables, and herb seeds collected from our heirloom garden. Even bring your own open-pollinated seeds for the seed exchange. Master Gardeners will be available to answer questions about all aspects of gardening. Bring the Family – There will be crafts set up in the Stewart Hall for children to enjoy. The farmhouse will also be open for tours. Both of these indoor activities require proof of vaccine and masks. Finish off the experience with a walk through Elgin Heritage Park or a picnic on the scenic grounds.
WEBSITE and PHOTO CREDIT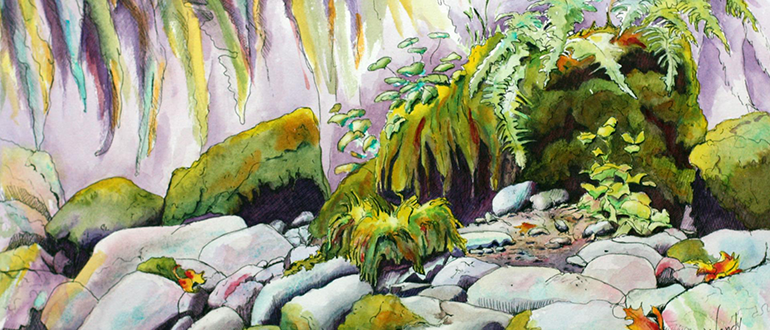 New Start Art Show – April 3, 2022 10:00am – April 29, 2022 3:30pm
Find bright flowing colours, coastal wildlife, and more at this art show. Surrey's Artswest Society is excited to share their art with you. Their show, New Start, reflects their joy. After two years of learning to live with the COVID-19 pandemic, they are bursting to show the many things they have created. Bright flowing colours, coastal Wildlife, moody landscapes, and intricate designs are just a few of the things you will find in the show.
WEBSITE
Food Truck Wars – April 8, 2022 12:00am – April 10, 2022 11:59pm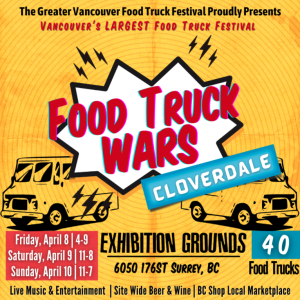 Enjoy 40 different food trucks spanning 3 days. Food Truck Wars will be Metro Vancouver's LARGEST Food Truck Festival where you will see 40 different food trucks spanning over 3 days. Trophies and prizes will be awarded to various food trucks based on categories like "Between the Buns", "International", "Sweets", "Fusion", "Classic", and "Plant-Based". In addition to these epic food trucks, there will also be local market vendors courtesy of BC Shop Local, two stages of live music and entertainment, site-wide beer and wine, and much more to come!
WEBSITE
FOOTNOTES
Abbotsford Events – https://www.abbotsford.ca/community-events/events-abbotsford/events-calendar
Langely Events – https://www.tourism-langley.ca/events/
Surrey Events – https://www.surrey.ca/news-events/events
📸  Photos – Please email rod@impactintl.com for credit or removal.
No copyright infringement intended.