Looking for something to do in November? Judging by the following list the holidays are here! See all of the great winter holiday-related events below along with many other wonderful and interesting things to do.
See events in Abbotsford, Langley, and Surrey.
ABBOTSFORD
Remembrance In Place: Remembrance Day Ceremony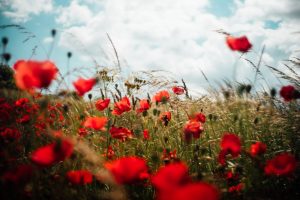 Thu, Nov 11 2021, 10:30 – 11:30am
The Abbotsford Legion and the City of Abbotsford would like to encourage our community to honour our veterans and respect their health by watching the ceremony online, wearing a poppy, and placing a poppy in their window.
Date: Thursday, November 11th
Time: 10:30 am – 11:30 am
Live Stream: abbotsford.ca/remembrancelive
Tune in to the live stream on November 11 at abbotsford.ca/remembrancelive
See pdf – CLICK HERE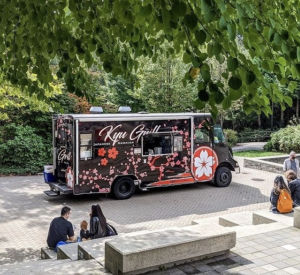 Drive-Thru Food Truck Festival
Sat, Nov 13 2021, 11am – Sun, Nov 14 2021, 6pm
You asked, we answered! Back by popular demand, we are hosting the Drive-Thru Food Truck Festival at the Tradex Exhibition parking lot (1190 Cornell Street). Check us out on November 13th and 14th and eat from the best of BC's food trucks. Stay tuned for lineup sneak peeks coming soon! This will be one of our BIGGEST drive-thrus yet with 24 food trucks over 2 days!
Learn more at Greater Vancouver Drive Through Food Truck Festival
Photo – Instagram – @gvfoodtruckfest
13th Annual Trees of Hope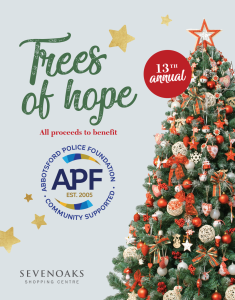 Tue, Nov 16 – Wed, Dec 29, 2021, All-day
The Trees of Hope is a community event introduced in 2009, which provides Abbotsford businesses the opportunity to share in the spirit of giving during the holiday season. This is a fantastic opportunity to 'brand' a Christmas tree showcasing your business while supporting the Abbotsford Police Foundation. The decorated trees will be displayed in the common area of Sevenoaks Shopping Centre.
Learn More and Photo Credit
SURREY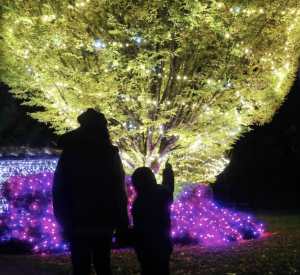 Bear Creek Park Lights
November 5 – November 19 2021 4:30 – 9:30 pm
The City of Surrey is proud to present the new Bear Creek Park Lights, a free illuminated nature trail experience at Bear Creek Park. Book your tickets now.
Learn More 
Photo –  @thecityofsurrey
Heritage Kitchen: Whipping Cream Scones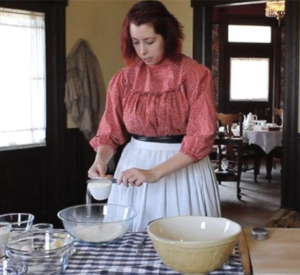 A virtual, interactive cooking lesson straight from the farmhouse kitchen. Victorian Virtual Baking! Join us digitally in the kitchen of Historic Stewart Farm as we learn how to make old-fashioned scones like the Stewarts used to. Watch a costumed guide lead you through the recipe and learn handy tips and tricks to use at home.
This interactive program is for people 19+ or families who want to invite the kids to learn about baking.
How to Register – Registration is required to receive the participation link. Register online or call 604-501-5100.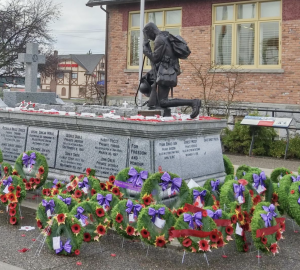 Virtual Surrey Remembers Ceremony
November 11, 2021 10:30am – 11:30am
The annual ceremony at the cenotaph in Cloverdale will take place virtually this year. Tune in to Facebook Live to pay your respects. A small group from the Cloverdale Legion will lay wreaths in an intimate ceremony to commemorate the day. In the interest of COVID-19 safety, the public is not invited to gather at Veterans Square. Instead, we invite you to pay your respects by watching the small, live event on Facebook.
Learn More
stɑlə̓w̓ Christmas Craft Market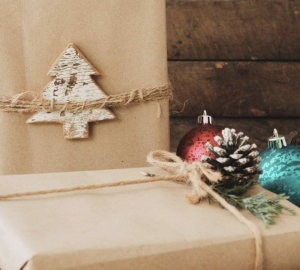 You choose whether to shop virtually or in person! In partnership with the stɑlə̓w̓ Arts & Cultural Society.
Shop Virtually or In-Person
stɑlə̓ w̓ Arts & Cultural Society and Museum of Surrey are delighted to offer a virtual and in-person craft market in 2021.
Virtual Fair: November 12 – December 19, 2021
In-Person Fair: Saturday, November 20, 2021
Learn More
Photo – Facebook
Surrey Tree Lighting Festival
Experience the 11th annual Surrey Tree Lighting Festival and Holiday Market at Surrey Civic Plaza on Saturday, November 20, 2021. Presented by Coast Capital Savings, Surrey Tree Lighting Festival returns brighter than ever! Residents and visitors are invited to kick off the holiday season by experiencing immersive light displays, live music, a Holiday Market, food trucks, free hot chocolate, and family activities.
Learn More
Photo – @surreybcevents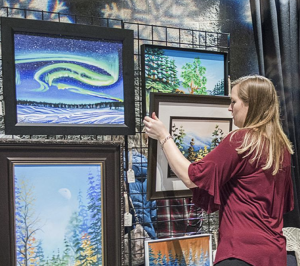 Heart to Home Holiday Market
Do your holiday shopping in person this year with Surrey Art Gallery Association's fun and festive 2-day market.
Saturday, November 27 – 11 am–5 pm Sunday, November 28 – 12–4 pm
It's that time of year again! Bring a friend and browse some beautiful one-of-a-kind creations from local artists who are part of the Surrey Art Gallery Association (SAGA). Art is a wonderful gift for the holidays. The SAGA Gift Shop and their Art Rental Program is a great source of inspiration for gift-giving, with items ranging from handmade silk scarves and original paintings to intricately designed jewelry, funky sculpture, well-crafted pottery, functional woodworks, homemade jams and jellies, and more. Members receive 15% (memberships available on site). The Heart to Home Holiday Market takes place in the Studio Theatre at Surrey Arts Centre.
Learn More (and Photo Credit)
LANGLEY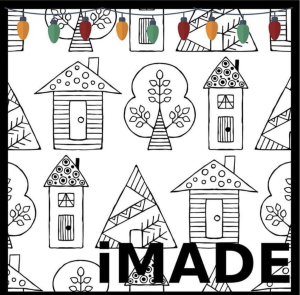 iMADE Pop Up Market
November 6 and 7, 2021 11 am – 4 pm
iMADE pop up market supports and advocates for the local BC artists, artisans and micro businesses and has been hosting events since 2017. This year, we have taken iMADE local on the road to the Township of Langley at the beautiful Fort Langley Community Hall located on Glover Rd. Come support local small businesses and shop small. It just feels good. Admission is FREE and masks are required but not vaccine cards as we are not a 'seated' or 'ticketed' event.
Learn More
Photo – @imadelocal
Vancouver Giants vs Kamloops Blazers – Country Night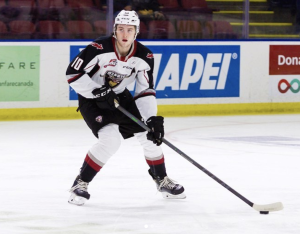 November 13, 2021
Take in some WHL action at the Langley Events Centre watching the Vancouver Giants battle the Kamloops Blazers!
Single-game tickets can be purchased at the Langley Events Centre Ticket Office 1 hour before puck drop or online at vancouvergiants.com/tickets It's Country Night! Everything at the game will be country-oriented. The JR Street Team will be on location as well. Remember to wear your boots and plaid!
Learn More
Photo – 📸: Steve Dunsmoor @whlgiants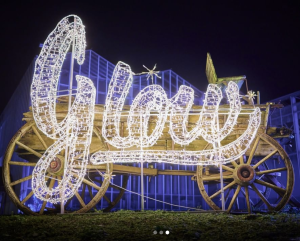 Glow Langley
November 18, 2021 – January 1, 2022 – 4:30 pm to 10:30 pm
Experience a family-friendly drive-through winter festival as you enjoy towering light gardens and magical landscapes all under the twinkle of a million lights. Given last year's success, our team is back with an even better drive-through event! This year, Glow Langley invites you to "A Fairytale Christmas": a magical world surrounded by our beloved fairytale characters. Take a leisurely 20-minute cruise into an illuminated wonderland that brings winter dreams to life! Munch on some tasty treats while you cruise along this one-of-a-kind journey. Every ticket comes with popcorn and mini donuts, on us! And of course, it wouldn't be Glow without our poinsettias! This seasonal favourite can be ordered in advance with your admission ticket and will be conveniently delivered curbside, upon your arrival.
Learn More
Photo – @glowlangley
Sip & Shop Night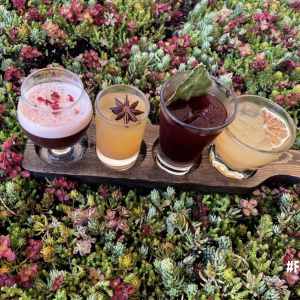 Nov 18, 2021 5:00 – 9:00 pm
The 3rd Annual Sip & Shop is back at Roots and Wings Distillery!
Support local this year and enjoy a curated boutique shopping experience while sipping a festive cocktail. What could be better?
Vendors for the night:
Goat & Pebble Co – Linocut Prints & more
Gwendolyn's Paradise – Bath & Body
GWD Leatherworks – Wallets & more
Ravens Edge Design – Home Decor
TwentyTwo Decor – Candles, Pots & more
Carolyn McClaren Ceramics
Boodles' Cuddlers – Quilts
Riverside Bog – All things Cranberry
Make sure you come hungry as there will be fresh oven-roasted pizza available for purchase from The Raving Gamer!
Learn More
Photo – @rawstillhouse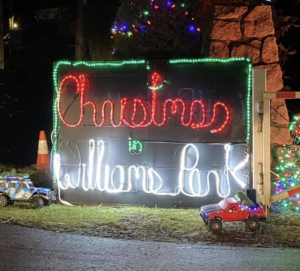 Christmas in Williams Park
November 26 – December 19, 2021 – 5;00 – 9:00 pm
The event this year will run every night from November 26 to December 19 from 5 to 9 pm. This extended time will mean there should be no need to purchase tickets and have extensive traffic controls. Come check out the beautiful Christmas light displays set up in Williams Park! The event will be DRIVE THROUGH only with no access to parking or washrooms so please attend to your needs before you come to the park. There is no fee to enter (and if it's not busy you are free to go around the park more than once) but we are always happy to take any financial donation you can spare to keep the event alive…. we will again provide a tap option to donate for those who do not carry cash…. and that keeps us touch-free!
Learn More and Photo Credit
Fort Langley Park and Buy Christmas Art and Maker Tour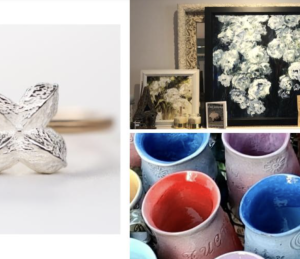 Nov 27, 202111 am – 4 pm
Hop in your car and tour the Fort Langley area, stop and visit Artists and Makers. Look for the red Art Fort Langley teardrop flags as you go. We want to make this event as Covid friendly as possible so some of us may be set up outdoors or in our garages. Please social distance and consider wearing a mask. More Artists and Makers may be added so check back before you start.
Learn More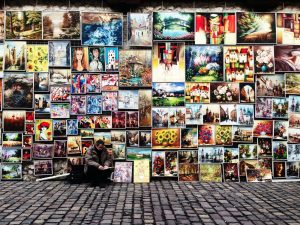 Artisan Christmas Market
December 3 – 5, 2021 – 10 am – 5 pm
Join us for a very special 3 day Christmas Market hosted by Kensington Prairie Farm & Spring Acres Farm!
*** Features ***
– Amazing Local Vendors to shop from
– Free Alpaca information session every hour, on the hour
– Live Music
– Food Truck
– Christmas Spirit
All are welcome, masks are required for these events. No pets, please. $5 ENTRY FEE can be purchased in the store on site.
Learn More
Photo – Unsplash
FOOTNOTES
Abbotsford Events  – https://www.abbotsford.ca/community-events/events-abbotsford/events-calendar
Surrey Events – https://www.surrey.ca/news-events/events
Main Photo by Steven Van Elk on Unsplash
Photos – Please contact us for credit or removal rod@impactintl.net