Are things beginning to open up a little? The August events calendar suggests that they might be!
That said, please check into the details of the events listed below before you attend and follow the COVID protocols.
Here are some handpicked events happening in August 2021 in the Fraser Valley.
Have fun!
Abbotsford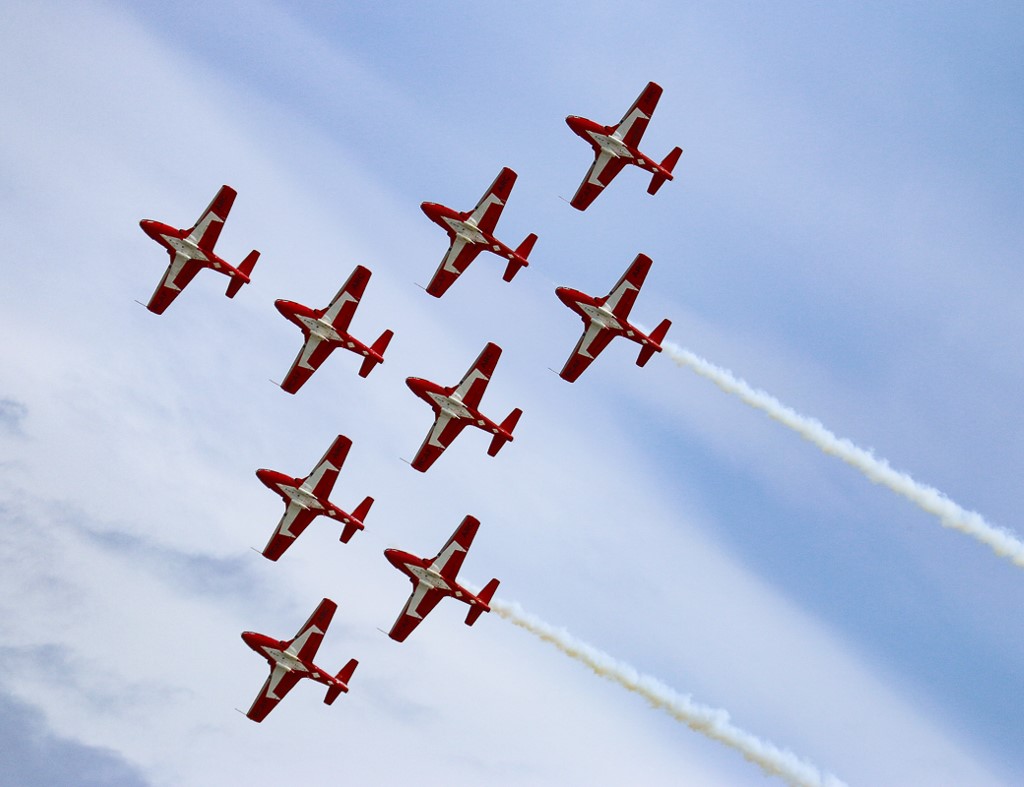 Abbotsford International Airshow 2021
Fri., Aug. 6 – Sun., Aug. 8
Abbotsford Int'l Airport – 30440 Liberator Ave, Abbotsford, BC
See Website
They say: "SkyDrive brings the aerial excitement of Canada's National Airshow back to the skies over Abbotsford with a drive-in twist. Airshow fans will enjoy the show from the comfort of their own 400 square foot-space on the airfield alongside their vehicle. Performers include the snowbirds, F-22 Raptor, CF-18 Hornet and F-18 Super Hornet."
Photo Credit Please see footnote below.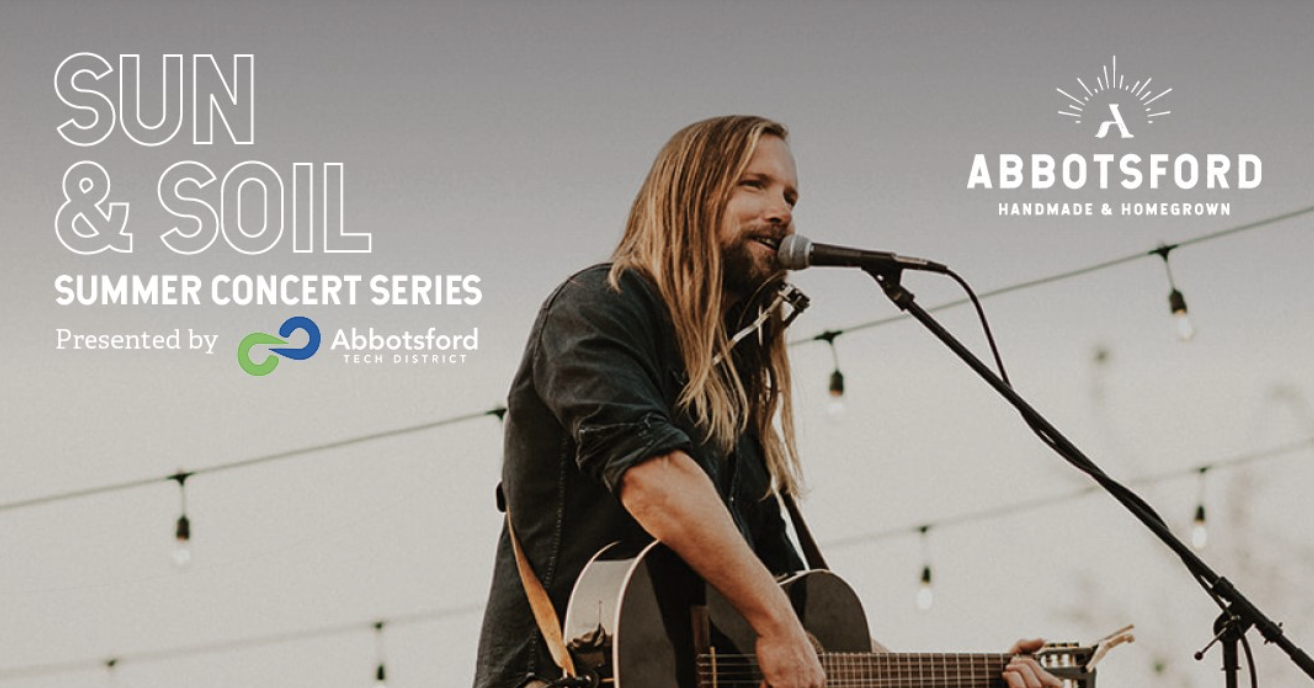 Sun & Soil Concert Series – Ryan McAllister
Fri., Aug. 20, 6:00 – 9:00 p.m.
Mt Lehman Winery – 5094 Mount Lehman Rd, Abbotsford, BC
See Facebook  
They say: "This concert series celebrates our Handmade & Homegrown community of Abbotsford by featuring local musicians, local farms, and local food for an intimate and flavourful concert experience."
Horsepower for Hospice Show & Shine
Sat., Aug. 21, 10:00 a.m. – 4:00 p.m.
Mt Lehman Winery – 5094 Mount Lehman Rd, Abbotsford, BC
See Facebook
They say: "Join us for this FREE (by donation) Classic Car Show & Shine event at Mount Lehman Winery! There will be fun for the whole family with entertainment, food trucks, prize draws, and of course lots of vintage cars! Register your vintage car for only $35 on our website. The event will take place rain or shine. Join us for fun and support Abbotsford families! Event generously sponsored by TravelandRV"
Langley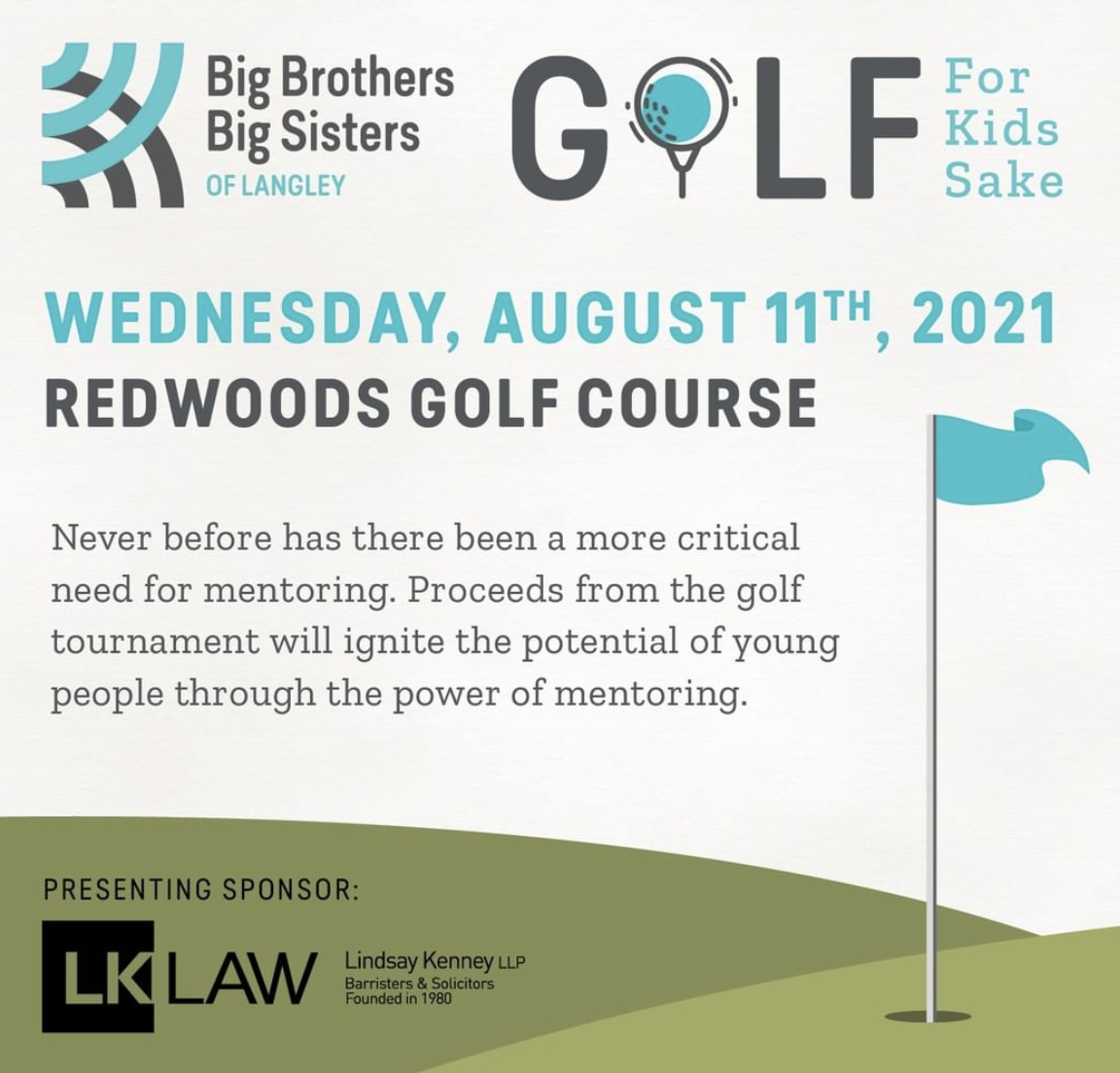 Golf For Kids Sake 2021
Wed., Aug. 11, 2021
Big Brothers Big Sisters of Langley – 20538 Fraser Hwy #201, Langley, BC
See Website
They say: "Proceeds from the golf tournament will ignite the potential of young people through the power of mentoring. Funds raised will ensure that Big Brothers Big Sisters of Langley is able to continue serving over 400 children and youth each year by providing them with another caring and trusting adult in their lives."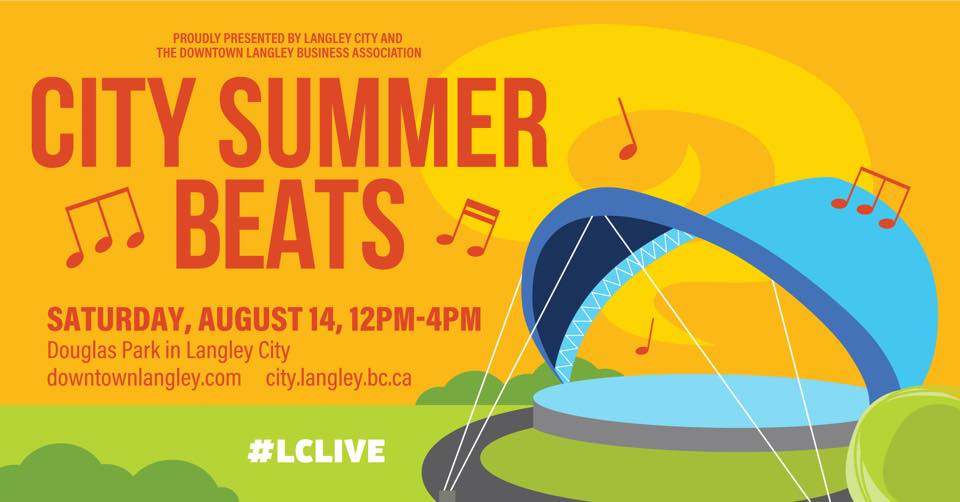 City Summer Beats – Concert in Douglas Park
Sat., Aug. 14, 12:00 – 4:00 p.m.
Spirit Square – 20550 Douglas Crescent #4B6, Langley, BCSee: City Summer Beats
See Website
They say: "Enjoy a fantastic lineup of live music at this family-friendly event. Everyone is welcome – Be sure to bring your dancing shoes!"

Twilight Drive-In
Metro Vancouver's Only Drive-in Theatre
Thu., Aug. 5, 9:10 p.m.
Twilight Drive-In Theatre – 3350 260 Street, Fraser Hwy, Langley Twp, BC
They say: "Snake Eyes: G.I. Joe Origins stars Henry Golding as Snake Eyes, a tenacious loner who is welcomed into an ancient Japanese clan called the Arashikage after saving the life of their heir apparent…"
For more information and movies in August see http://twilightdrivein.net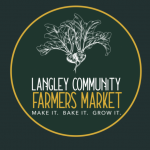 Langley Eats Local
See Website
They say: This annual event celebrates the abundance of our region with a fantastic lineup of local vendors and activities for the whole family. Explore the diversity of what is produced in Langley and nearby, from vegetables to breads, cheeses, berries, wines and more. Join us to celebrate our local farmers and producers who care for this delicious array of ingredients, all the way from their field to your plate.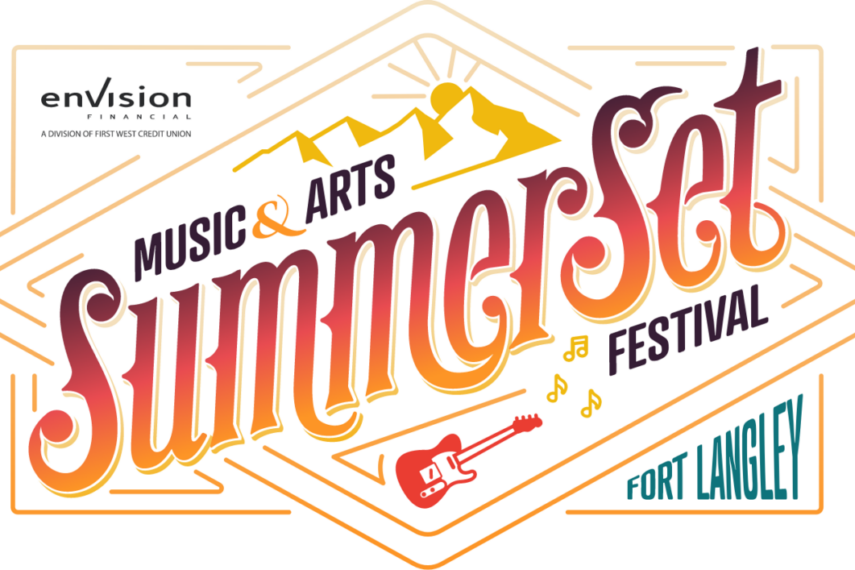 Summerset Festival
Fri., Aug. 27 – Sun., Aug. 29
Fort Langley National Historic Site of Canada 23433 Mavis Ave, Langley, BC
See Website
They say: "Summerset Music & Arts Festival takes place inside the palisades of the Fort Langley National Historic Site on the majestic Fraser River, offering a venue with unsurpassed beauty and history. A former fur trading post of the Hudson's Bay Company and the "Birthplace of British Columbia", guests can tour the historic site, enjoying world-class music & art and mouth-watering local food and beverages.
"Summerset has set up a variety of activities throughout the festival including cornhole, a kid's play centre, food trucks, vendors, and a dedicated merch area. Check out everything Summerset has to offer August 27 – 29th!"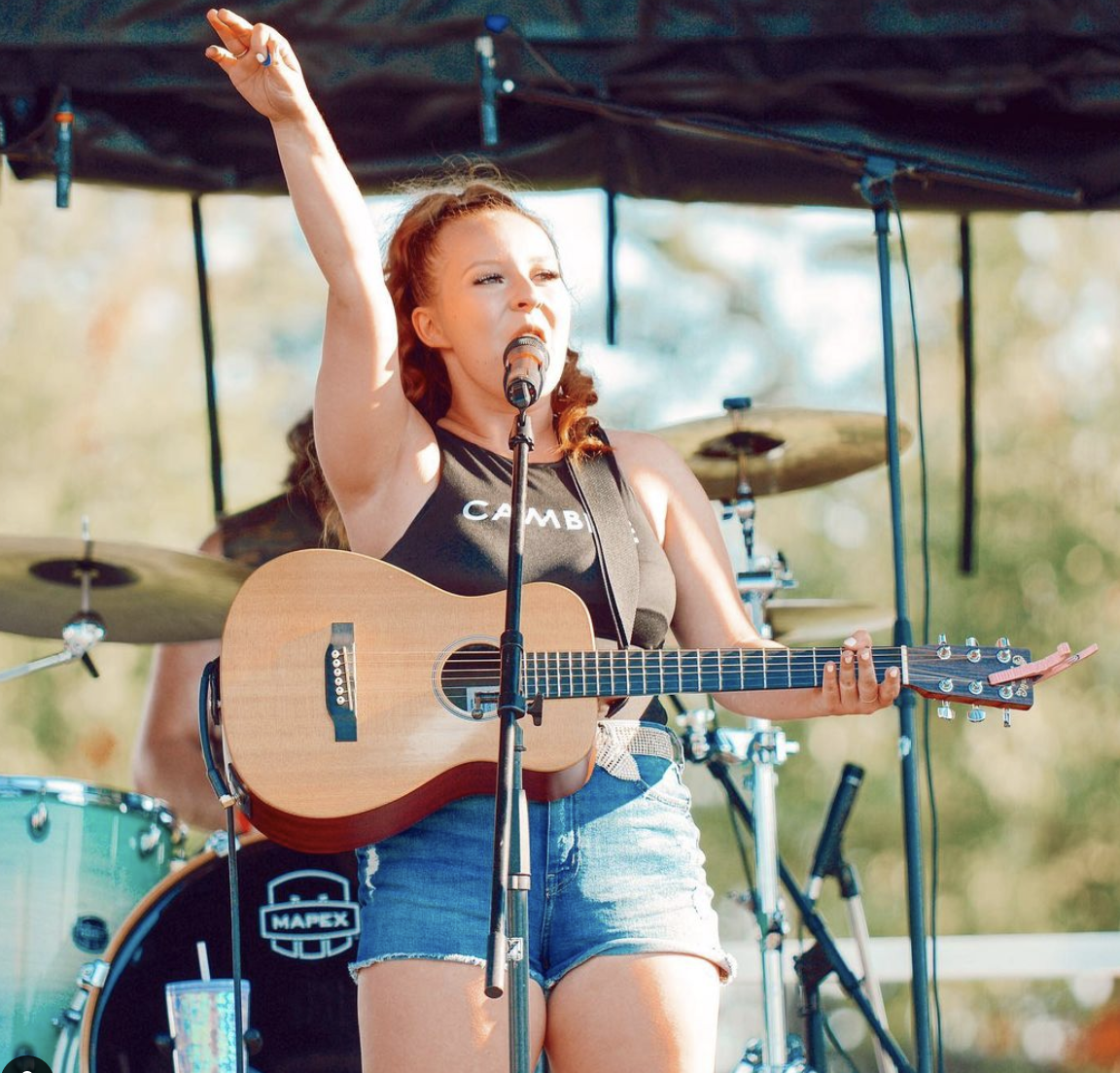 Live Music Night with Cambree Lovesy
Fri., Aug. 27, 6:00 – 9:00 p.m.
Fraser Valley Cider Company – 22128 16 Ave, Langley, BC
For more events at the Fraser Valley Cider Company see their website
They say: "The five foot firecracker from Abbotsford, B.C. brings an infectious energy with her onto every stage…"
Photo: @cambreelovesyofficial Please see foonote below
Surrey, BC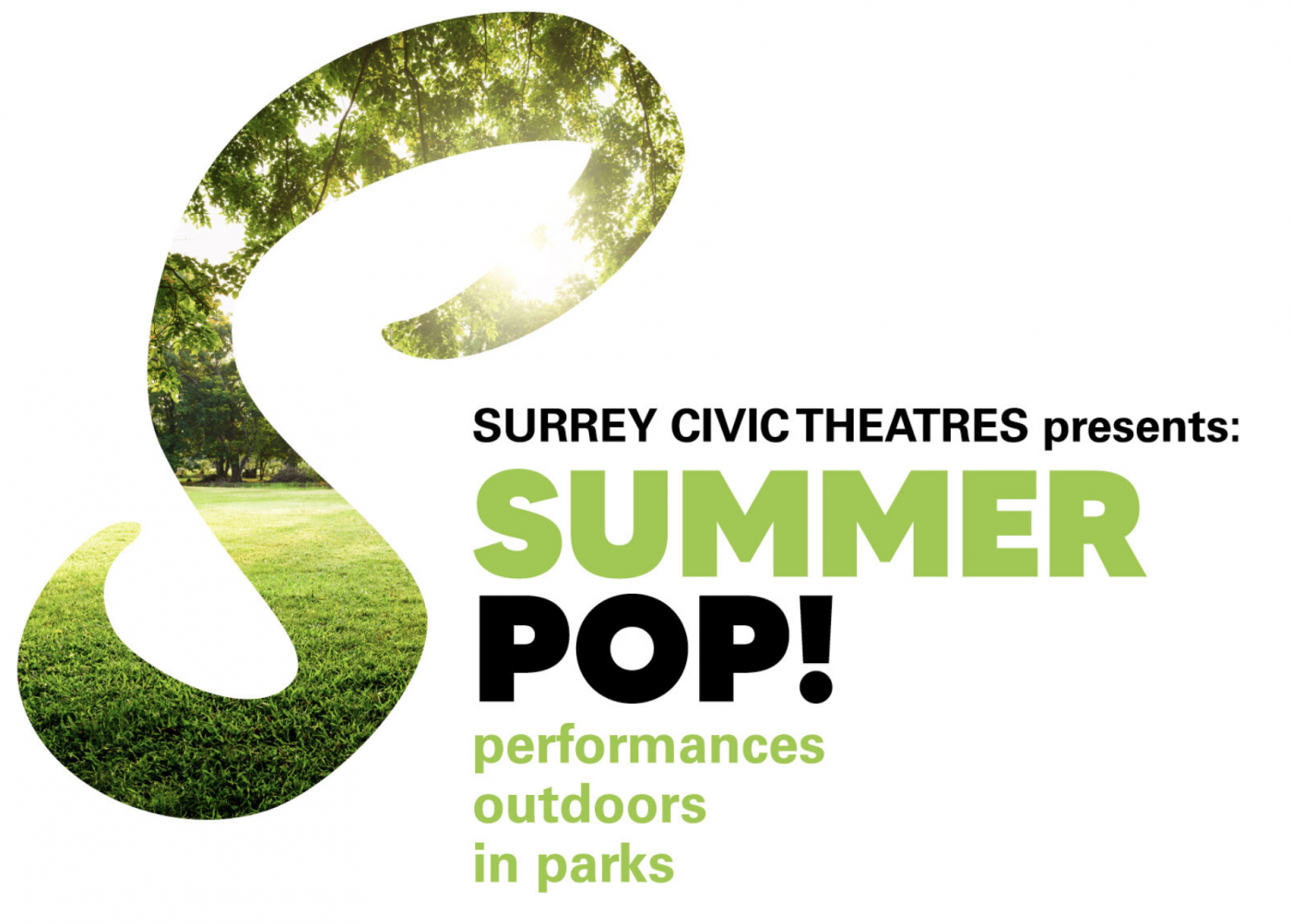 Summer POP! — Devon More Music
Fri., Aug. 6, 7:00 p.m. – Sun., Aug. 8, 4:30 p.m.
Darts Hill Garden Park – 16th Avenue and 170th Street, Surrey, BC
See Website
They say: "Bring your own bubble to Dart Hills Garden Park for a POP! Summer Stroll. Take in one of many micro-performances – including a one-woman symphony, built from scratch by Devon – before you stroll your way to the grand finale. 4 chances to stroll by Friday, August 6th – Sunday, August 8th"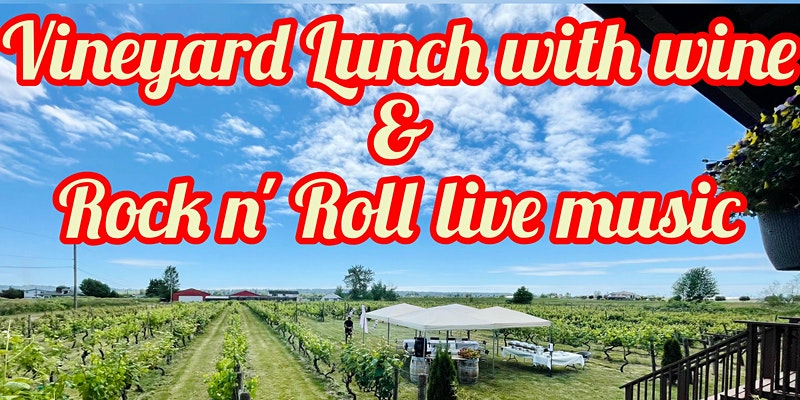 Vineyard Lunch with wine & Rock n' Roll live music
Sun., Aug. 15, 12:00 – 4:30 p.m.
Vinoscenti Vineyards – 15560 Colebrook Rd, Surrey, BC
See EVENTBRITE
They say: "A long awaited vineyard lunch and music event will be the highlight of this summer. Served in the vineyard & buffet style, the lunch includes multi course items such as roast beef, salmon filet, vegetables, fresh seasonal fruits, and a glass of wine, from 12 noon to 2 pm. Live Rock n' Roll music begins from 2:15 to 4:30 pm with a break from 3:15 to 3:45 pm."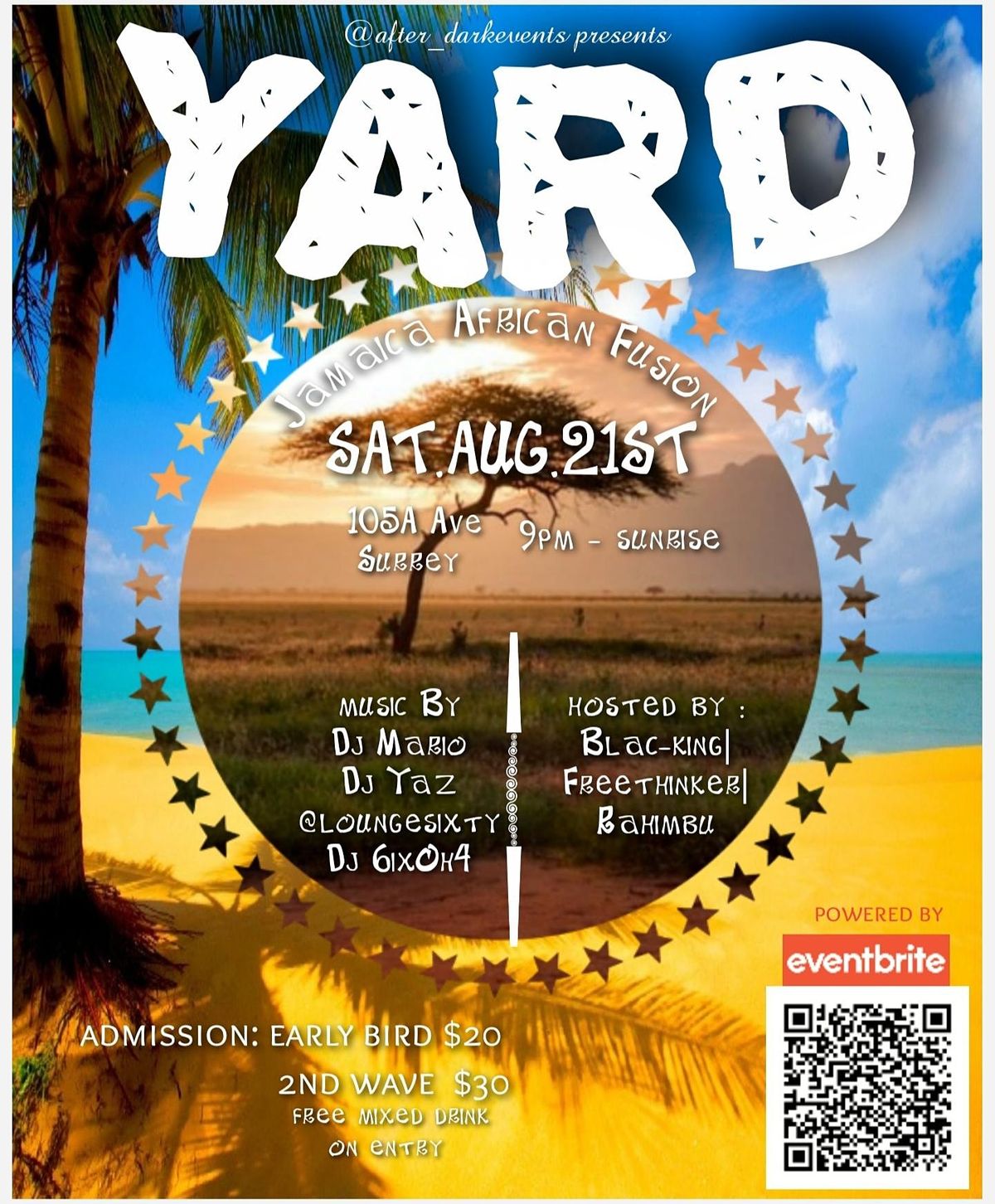 "YARD" Biggest Jamaican African fusion party of the summer
Sun., Aug. 22, 4:00 a.m. – 12:00 p.m.
Location: 13565 105 Ave, Surrey, BC
Get Tickets
They say: "A VIP experience with premium drinks 3 top-class Dj at the turn get your drip & come get lit with us."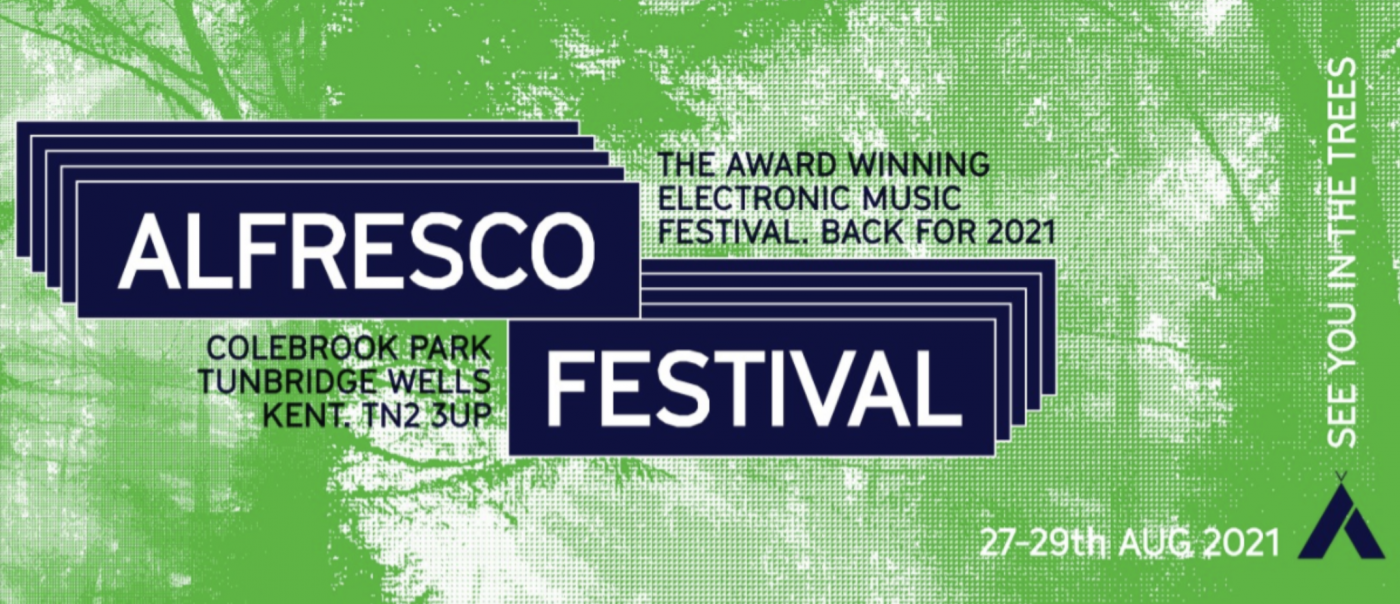 Alfresco Festival 2021
Fri., Aug. 27, 11:00 a.m. – Sun., Aug. 29, 4:00 p.m.
Colebrook Park – 14311 Colebrook Rd, Surrey, BC
See Website
They say… "It's in the trees and it's coming – oh it's coming. Yes, our favourite foray onto the foliage is finally returning and we can't wait to join our Alfresco family for a three day wiggle in the woods. And with the first announcement of artists wetting our disco whistle just right – how could Daniel Avery, Daniele Baldelli, Lowlife, Crazy P Soundsystem, Sophie Lloyd, Jonjo Jury, Jaye Ward, Tech Support and the many more incoming not? – we've got our plans made, our disco bags packed and our festival head ready. Finally. See you in the trees! Alfresco Festival Friday 27th- Sunday 29th August 2021 Colebrook Park, Tunbridge Wells."
FOOTNOTES
Photos – Please contact us for credit or removal rod@impactintl.net