Summer is officially upon us, with temperatures reaching up to the 30-degree range. And nothing accompanies good weather like a picnic. Today we'll be taking a look at the best events and catering in the Fraser Valley this year, plus 3 great picnic spots. Read our last article about the 10 best picnic spots in the Fraser Valley here. Let us help you plan the perfect picnic outing. 
Events & Catering  
Dirty Apron Picnic for Two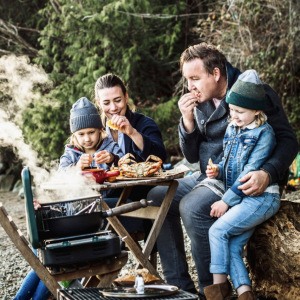 Dirty Apron has curated the perfect picnic basket, complete with two sandwiches, two salads, two cookies, and two drinks, for you and that special someone to enjoy a nice day (or evening) together.  They also offer a Gourmet upgrade, coming with local cheese, crackers, and fruit. Visit dirty apron.com to pick yours up today in preparation for a lovely outing.  
Dirty Apron on Instagram
Dirty Apron Website
Photo: 📸 @kevinclarkstudios @figure1publishing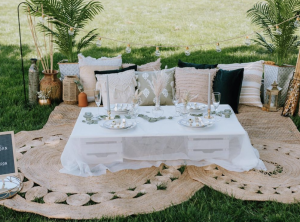 Olive & Thorn  
A fine event curator, Olive & Thorn specializes in event decor and design for not only picnics but parties,  proposals, and plenty more. Check out their Instagram (@oliveandthornevents) to find out more. 
We actually ran into Olive & Thorn on Mother's Day at Elgin Heritage Park and saw firsthand what they can do. They had a beautiful setup and what looked like delicious food.
Photo: 📸 @oliveandthorneven
Haven Events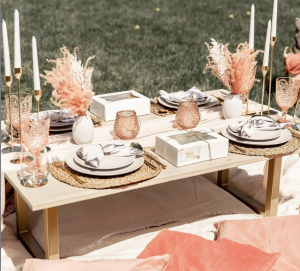 Another event curator, Haven Events is a go-to if you're looking to have a lovely setup complete with decor. They're also an Instagram-based company (@haveneventsltd), showcasing their great work. And you won't be disappointed. 
Photography: 📸 @diamondsedgephotography
Charcuterie: @indulgedbyher
Floral Arrangement: @thebundlesstudio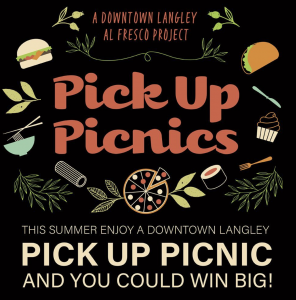 Pick Up Picnics  
Here's a neat one. Stop by Downtown Langley to check out the participating restaurants of this year's Pick Up Picnic. Meals are complete with your food and drink order, plus a special picnic package. Participating restaurants include Brogan's Diner, Dal's Poke, Egg BomB, Hot & Toasty Cafe, and more. 
Poster Design – @renecreative 
Top 3 Picnic Spots of 2021  
Chilliwack Lake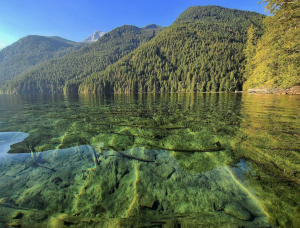 There's a ton of lake-side spots down Chilliwack lake road, and all make for a nice picnic location. Sit down by the clear water with your family or even just that one special person and enjoy a fun day of outdoor bonding, featuring blue shiny water. 
Photo: 📸 @rempelstilskin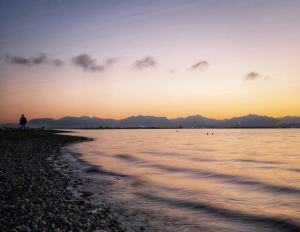 Boundary Bay  
Bordering between the United States and Canada, Boundary Bay is sure to provide you with the perfect beach for a beach picnic. Relax by the ocean and look out on Washington as you sip your wine, or even just sparkling water (whatever your preference is). But you're sure to have a good time here. 
Photo: 📸 @sandkeet604
Alouette Lake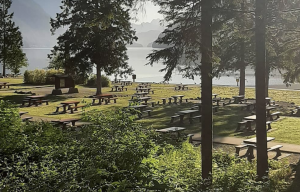 Located in Golden Ears Provincial Park, Alouette lake is the perfect spot whether you want to go for a  weekend trip or even just a day trip. A great waterfront location as well as hiking and camping spot,  there's something for everyone at Alouette Lake.
Photo:  📸 @bcvettech
So that's it for our top spots, events, and catering. Now get out and enjoy this nice weather we're having. 
Have your own picnic catering and event ideas? Want to share your favorite picnic spots? Let us know in the comments below. 
Credits:
Written by Josh Leowen
Main photo 📸 @haveneventsltd
Please message @rjanz for credit or removal