As the days draw closer to summer, it's still uncertain whether or not COVID-19 will stay a social barrier. The allowed social gathering numbers have increased to 10 people, but what about those concerned about health and safety? Or maybe you just want to plan a fun, family-friendly outing in the Fraser Valley. There are many fun outdoorsy adventures waiting to be had, and today we'll take a look at 5.
Hiking at the Community Forest (Chilliwack)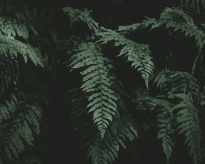 If you live in Chilliwack or don't mind the drive, the Community Forest is a great spot for a COVID-friendly family adventure. Located off the Annis Road exit of Highway 1, this hike is fun for the whole family. Dogs love it if you have one, and bonus: with a couple of different routes to choose from, you might not even run into anybody else. If you love hiking, or maybe you're on the prowl for some new spots, the Community Forest won't disappoint.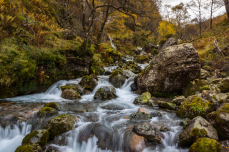 Fishing in the Mountain Slough (Agassiz)
Mountain Slough, located beside Highway 7 coming from Agassiz, is a neat little area. I'm not sure if or when it gets busy, but each time I've gone I was the only person there. Featuring a nice little fishing spot, as well as a bit of a trail, both the fishermen and hikers and joggers of the family are sure to have a good time. The scenery is incredible as well, both on the trip too, and at the destination.
Fire Creek (Mission)
As the days are getting a little warmer, swimming season is almost upon us. And what could be better than natural rock pools? Fire Creek is personally my favorite place to go in the Fraser Valley. It's up Stave Lake road, which means you get to do a bit of 4x4ing, plus there's still a little bit of a hike to get to it. But once you're there, endless hours of fun for the whole family. If swimming, cliff jumping (please be careful), or even just wading in pools is your thing, I'd recommend checking this one out.
Geocaching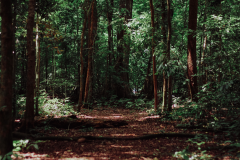 Geocaching is a classic activity. Maybe you know what it is, maybe you don't (I'm assuming you might), but one of the fun things about geocaching is that it's not limited to one location. Another adventure for a fun family day, I'd suggest checking this out if you like hiking.
Fishtrap Creek (Abbotsford)
And last but not least, here's a location for families with younger kids, or even if you just enjoy walking. A good spot for biking too, Fishtrap Creek is a mix of fun. Enjoy the scenery, birds, and more, with the whole family.
So there you have it. The pandemic may be lurking, but there's still a lot of adventures to be had.
Have you been to any of these places? Have your own suggestion for a COVID-friendly time? Let us know in the comments below!
Written by Josh Loewen