St. Patrick's Day 2021: What's Happening This Year in the Fraser Valley?
One of the first yearly celebrations to be hit by COVID-19 last year was St. Patrick's Day, so this year we wanted to take a look around the Fraser Valley to see if there is anything that we can do to take part in this annual global celebration of Irish culture.
As you might have guessed, there is very little happening in the way of events. As we contacted the different pubs and event organizers who have done things in the past, the message was almost always the same, "due to COVID we are laying low this year." But that doesn't mean that some of the restaurants and pubs, in particular, aren't attempting to at least give a little nod to remembering St. Patrick.
If you are in the mood for celebrating St. Patrick's Day this year, here are several things to consider in the Fraser Valley:
Abbotsford
The Canadian Brewhouse – Abbotsford 
Green beer will be available at The Canadian Brewhouse. ON SPECIAL ALL DAY: $8.99 Green Beer Tankards, $8.99 Guinness Tankards
Location: Abbotsford, 3122 Mt. Lehman Rd. Phone: 604-625-5433 Website: https://thecanadianbrewhouse.com/
Langley

Dead Frog Brewery
From the Dead Frog Brewery Website: "Wednesday, March 17th – Looking for a wee bit o' fun, good eats, and great beer? Look no further! (On) Wednesday, March 17th we'll have Bangers & Mash, an all-natural green beer crafted by our Brewmaster Cole, and stouts on Nitro! Green beer (naturally green – NO food colouring) $1 off 12oz glasses of Commander Imperial Stout Bangers & Mash! We're open from 11 am until 10 pm. See you there!"
For more information about Bangers & Mash see https://deadfrog.ca/tasting-room/bangers-and-mash/
Location: Dead Frog Brewery #105 8860 201 St. Langley
Photo: Government of BC
Surrey
Dublin Crossing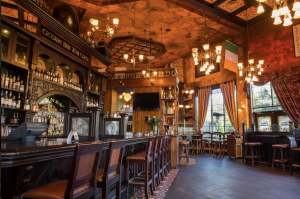 Normally, Dublin Crossing is the place to go in Surrey on St. Patrick's Day, but it looks like they won't be holding a special event this year. They are open, however, so you can always stop by year-round for an Irish pub experience!
Location: 18789 FRASER HIGHWAY, #101-18789 Fraser Highway, Surrey Phone: (604) 575-5470
Website: https://www.dublincrossing.com/
Photo: https://www.dublincrossing.com/gallery/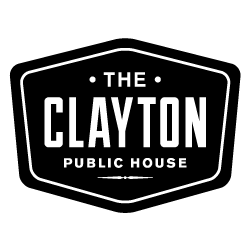 The Clayton Pub
In response to our inquiry to find out what was happening at the Clayton Pub They responded:
"(The Clayton Pub) will have green beer, but with Covid restrictions, it makes it really hard to go further than that. Wednesdays are normally our crab night and we tested an idea to dye our crab legs green in the spirit of St Paddys day, LOL this did not work out, the crab legs looked gross green so we scrapped that idea."
Location: 5640 188 St, Surrey, BC V3S 4N5 Phone +778-571-1615 Email: info@theclaytonpub.com Website: https://www.theclaytonpub.com/
White Hart Public House
Due to covid restrictions in place the White Hart Public House doesn't have any events going on this year, however, they will have Green $4.50 pints of Red Truck all day long to celebrate, in the safest manner possible. The White Hart Public House was voted Surrey's Best Pub, Burger, Appetizers, Happy Hour, Breakfast & Brunch, and Patio Dining in The Surrey Leaders Readers Choice Awards 2020!
Location: 8593 132 St., Surrey Phone – (604) 503-5735
Donegal's Irish House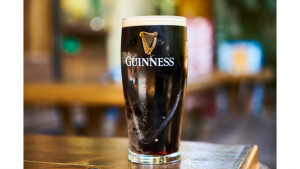 Donegal's Irish House has decided to address the challenges we are facing with COVID in a creative way that many of us have become familiar with their "St Paddy's Day Party (for 2) in a Box."
Here's what they have to say:
"With all that's going on in the world these days, we've set up a St Patrick's Day Party in a Box for you, so you can celebrate Paddy's Day in style with your significant other, in the comfort and safety of you own home…..there will be no grand parties this year, but that doesn't mean you can't get all the same goodies you would have if your come and partied with us.
"Order yours now, supplies are limited, and when they are sold out, there will be no more! Email us through this page, or via our Facebook page to order, links to both in the contact tab on this site."
See their website for more information. https://donegals.pub/promos%2Fevents