During the COVID 19 pandemic, we are all learning what it means to practice social or physical distancing. At the same time, are you noticing that more and more people are gathering online to connect with friends and family? We sure are.
WAYS OF CONNECTING
People are reaching out to their family's on programs like FaceTime, Zoom, Google Hangouts and more. There were even churches located in the Fraser Valley that met online this past week as they have been forced to close their doors for the time being. We've also seen coaches, counselors, and people from all walks of life and professions offering to meet with people online instead of in person.
If you have a Gmail address you have access to Google Hangouts and you can meet with a group of people using this free program. CLICK HERE for Google Hangouts instructions.
Zoom is another option to connect socially and they have a free option too. The free Zoom program allows you to meet with up to 20 people for 40 minutes for free, but everyone needs the software which can sometimes be a challenge. CLICK HERE to read more about Zoom
FACEBOOK
Although it can get a little overwhelming for some of us with all of the posts on social media it can be a place to connect and have conversations with friends and loved ones about the virus and find out how they are coping. Facebook provides the option of Facebook Live. Video hosts can comment as people post in the comments section.
Another Facebook option is to have a group messaging conversation. Our family has a group conversation going specifically based on the virus and I know other families do too. With family members living all over the world, this has been a good way for us to carry on a conversation and stay connected.
INSTAGRAM
Although less interactive, another option to connect with friends and family is to do an Instagram Live post and then respond to people as they text their comments. This is obviously a little less personable and interactive, but you can get a little bit of a live chat going.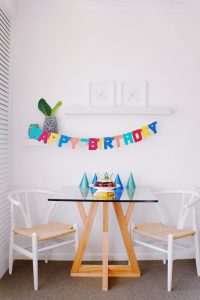 IN YOUR NEIGHBOURHOOD
We have also seen fun things going on in neighbourhoods where people open their doors and play music on their front steps, create welcoming chalk drawings and post fun and encouraging posters in their windows and their exterior walls. In one townhouse complex in Ladner*, we read about a show of kindness and compassion by neighbours as they wrote birthday messages that said "Happy Birthday" to a four-year-old from their decks.*
And finally, there has been a very heartwarming and compassionate show of support to our very deserving healthcare workers as Vancouver apartment dwellers go out on their balconies at 7 PM each night and applaud and cheer for health care workers battling the COVID 19 pandemic**
Links
*Delta Optimist
**News 1130