Medallion Award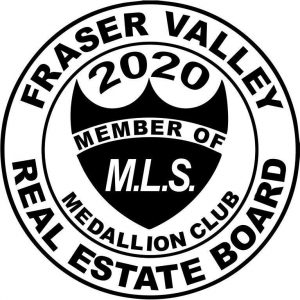 I am honored to announce that I have qualified for the 2019/2020 Fraser Valley Real Estate Boards "medallion award."
Experience
Based on my 32 years of real estate experience, I have an in-depth knowledge of the subtleties of purchasing and selling real estate in the Fraser Valley and I take professional and personal pride in keeping my clients up to date on marketing trends.
Welcome to the Club!
The Medallion Club is an annual acknowledgment from the Fraser Valley Real Estate Board that recognizes the top professionals. To achieve Medallion Club status, you must be in the top 10% of all members in terms of your combined listings, sales, and dollar volume for the year.
Thank you!
Thank you to all of my valued clients, customers, and referral partners, for your continued support. This award and the other ones that I have received are really secondary to doing business with you!
Please take good care,
Mike Wilson
Remax Treeland
604-533-3491
mike@fvlifestyle.com