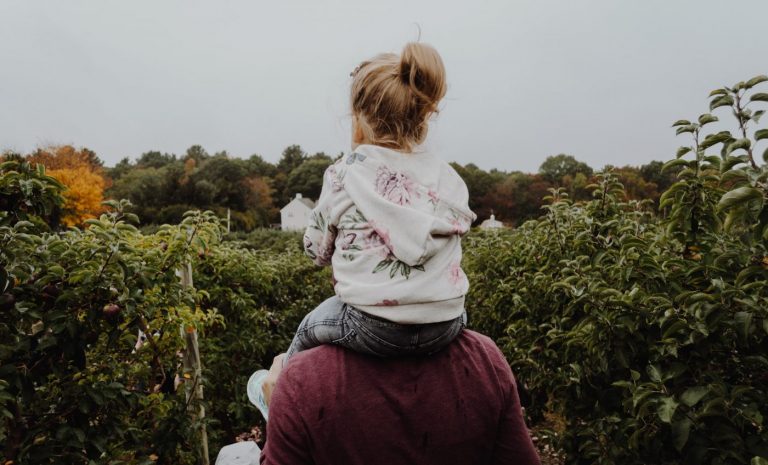 As we speak it's hard not to be struck by all of the things going on in the world and some online writers mentioning how difficult it is to think about celebrating Father's Day this year. We want to honor that and at the same time celebrate the men in our lives Fraser Valley style.
1_ Celebrate Online Many businesses still are trending at full capacity so the typical Father's Day brunch probably isn't happening this year. you can still gather just be aware of what the restrictions are in your area and be sensitive to elderly people and whether or not you have been potentially exposed to the virus. you might be getting tired of it but a family Zoom celebration is an alternative especially if you have family members who might have recently been exposed to the virus.
2_ Celebrate Outdoors It's a little easier and potentially a little safer to gather Outdoors. we expect parks and public places to be quite full so maybe consider celebrating fathers day in your backyard if that is an option.
3_ Celebrate at home  Of course if your family has been living together and you want to celebrate at home you have lots of traditional options to choose from Like having brunch and playing family games.
4_ Hiking or going for a walk Many of the local trails are open to the people who live in the area, so why not go for a leisurely walk with your home crew. Some of our favourite walking trails include some Langley trails like Derby Reach (easy), the Fort to Fort Trail (easy), and Houston Trailhead (moderate). The dikes in Pitt Meadows are flat and have wonderful views. The trails in the lower part of Golden Ears Provincial Park A suggestion for a Golden Ears walk is to park in the Main Corral Parking Lot which is just after the entrance to the park and then follow the signs for the Mike Lake Trail (moderate).
5_ Do a home beer tasting party Pick up beers from your local breweries and do your own beer tasting. You can do this online too. Some of our favorite Fraser Valley breweries include Yellow Dog Brewing in Port Moody, Dead Frog Brewing in Langley, and Fieldhouse Brewery in Abbotsford. There are so many good breweries to choose from these days!
6_ Revisit some of the best games in sports history Many of the sports channels are still forced to show reruns. You can check the channel guide now and schedule recordings of anything that might show up for your Dad's favorite teams.
7_ Go Fishing You will have to do some research to find out where you can fish in the Fraser Valley because finding a place to fish that is open is a challenge right now. One place to start is the Fishing the Fraser Valley brought to you by BritishColumbia.com. Check out the guide and then contact the location that you think might suit you. It will ruin the surprise, but if the man in your life likes to fish, he will know if his favorite location is open, so you can always check with him first.
8_ Go for a bike ride – Bike sales have skyrocketed during the pandemic. If you have a bike it's a great way to practice social distancing and get some exercise. One of our favorite Fraser Valley rides is to park in Fort Langley and then head out on River Road for as long as you want. With some maneuvering, you can ride all the way to Abbotsford if you want (difficult)! When you get back to Fort Langley there are all sorts of restaurants, coffee shops, and bistros to visit.
9_ Go on virtual tour – Check out this article from Town and Country on how to do a virtual tour to some of the most spectacular places on earth – https://www.townandcountrymag.com/leisure/arts-and-culture/a31900863/best-virtual-tours/ For an amazing Fraser Valley historical virtual tour see Sq'éwlets: A Stó:lō-Coast Salish Community in the Fraser River Valley
10_ If you follow FV Lifestyle you know we are big fans of shopping local and wine. The Fraser Valley has some great wineries, so why not pick up some local wine and do an in-person or online wine tasting. To discover Fraser Valley wines see https://winebc.com/discover-bc-wine-country/fraser-valley/ Shout out: If you like blends and are open to recommendations one of our current favorites is Reserve 7 from Township 7
Staycation Definition – "a vacation spent in one's home country rather than abroad, or one spent at home and involving day trips to local attractions." ~ Oxford Languages 1_ You don't have to travel far to feel like you have had a break. There are…